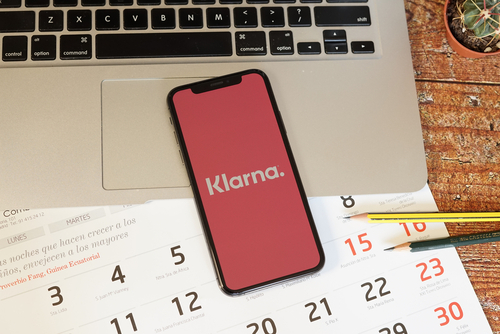 A fresh round of funding has valued Klarna at 11bn (£8.54bn).
The fintech has become the highest-valued private fintech in Europe after the group secured $650m (£504.6m) in an equity funding round.
This round of fundraising has seen the value of the "buy now pay later" group from $5.5bn (£4.27bn) last year to $10.65bn (£8.27bn).
Thanks to a surge in online shopping, Klarna has seen a growth in transactions as well as an increase of 35,000 new retailers during the first half of 2020.
Klarna has 1.2m monthly active users and a total of 200,000 retailers.
The recent funding round was led by investment firm Silver Lake.
"Klarna is one of the most disruptive and promising fintech companies in the world, redefining the ecommerce experience for millions of consumers and global retailers, just as ecommerce growth is accelerating worldwide and rapidly shifting to mobile," said Egon Durban, Silver Lake's co-chief executive.
Over lockdown, the group tightened its lending criteria.
"[Klarna's] default rate is less than one per cent and we are working super hard to make sure that we are only accepting customers that can pay over time," said the group's vice president, Luke Griffiths.
"If anything, it will be at the front end that we are rejecting consumers because we don't feel they will be able to pay, rather than on the back end which is customers who are unable to pay," he added.