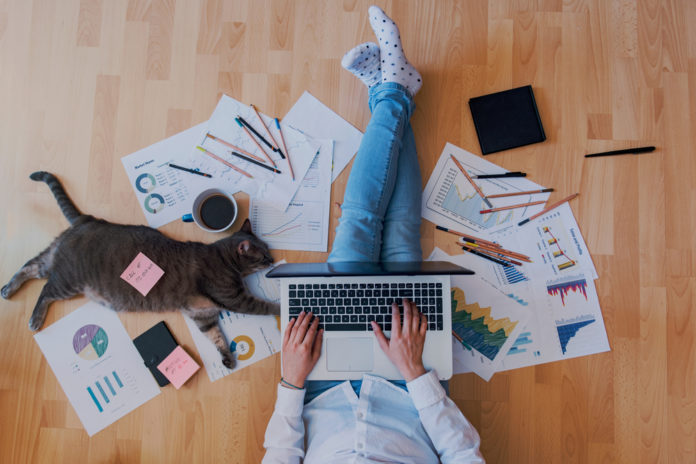 In a survey of more than 950 company directors conducted during September, the Institute of Directors reported that almost three quarters of respondents were in favour of maintaining the increase in working from home practices.
In addition, more than four in ten said that working from home had proven more effective than their previous work set-up, with many saying that they had made adjustments during the pandemic that they planned to keep in place.
Some 43% added that they had embraced greater scope for flexible work arrangement, including compressed hours, while more than a fifth said they had moved a service they provided online.
Indeed, these numbers may appear surprisingly small to some, given this digital and working from home epoch change that many have predicted. However, the Institute of Directors has warned that increased home-working may, in the long term, raise legal questions around employers' responsibilities for staff outside the office.
They added that the government needs to be more proactive in helping the economy adapt to working from home, should this be the norm for the foreseeable future. These measures could include: improving SME incentives to adopt more tech-based and digitalised approaches; improving management training, to avoid fears about impacts of remote working; and lower employment costs, via raising the employment allowance or the National Insurance threshold.
Speaking on the report, and the future of working from home, the Institute of Directors said:
"Any remote-working set-up is only as good as the technology that enables it. Alongside continued investment in digital infrastructure, the Government should give small firms the headroom to invest in the latest equipment and software. The restrictions have spurred significant innovation, but low revenues and high costs could put a lid on this.
"The benefits of the office haven't gone away. For many companies, bringing teams together in person proves more productive and enjoyable. Shared workspace often provides employees the opportunity for informal development and networking that is so crucial, particularly early on in a career.
"Looking ahead, it seems more and more companies will take a blended approach to where they work. Any transition can cause challenges, and the Government should look to ease this. In the long run, greater flexibility could benefit both business and worker alike. However, it's crucial that the legal and economic implications of this change are grappled with from the start."