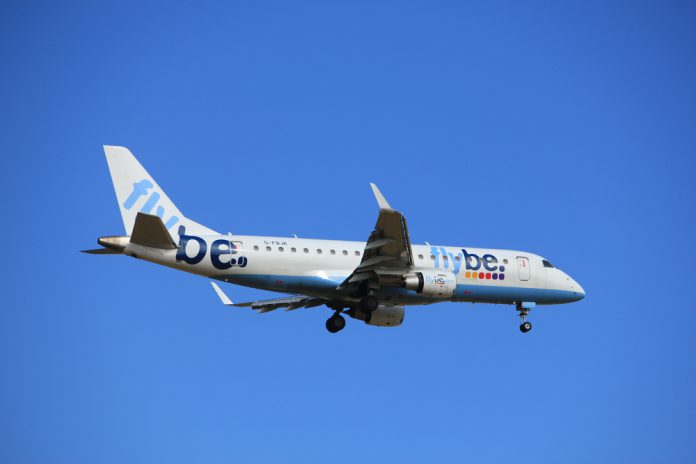 After collapsing earlier this year, Flybe has been sold to Thyme Opco
The airline collapsed in March after facing major financial difficulties amid the Coronavirus pandemic.
Flybe could be in the skies from next year after it was sold by administrators in an undisclosed sum.
"While the transaction is still subject to certain confidential conditions, the deal is expected to allow the Flybe business to restart operations as a regional airline in the UK under the Flybe brand in early 2021," said administrators, EY, in a statement.
"Following today's announcement, the administrators will work together with Thyme Opco, the Flybe management team and the UK Civil Aviation Authority to prepare for the relaunch of Flybe's airline operations."
A Thyme Opco spokesperson said the group was "extremely excited about the opportunity to relaunch. We expect to create valuable airline industry jobs, restore essential regional connectivity in the UK, and contribute to the recovery of a vital part of the country's economy."
Before collapsing, the airline was Europe's largest regional airline and served in 80 airports.
After the announcement, shares in easyJet, Ryanair and IAG rose.
Susannah Streeter, senior investment and markets analyst, at Hargreaves Lansdown commented on the news: "Although the new operations will start small, they will potentially be a huge boost to areas of the country cut off from the aviation network when Flybe collapsed.
"More than 2,000 jobs were axed when Flybe went into administration, so competition for the positions the company will create will be fierce but a very welcome development for a sector which has been floored by the Covid crisis."
"Given that Flybe collapsed even before the pandemic hit, the new owners will have their work cut out to make the airline viable again, particularly given that both easyJet and Ryanair have announced base closures to stop haemorrhaging cash as demand for air travel remains depressed."