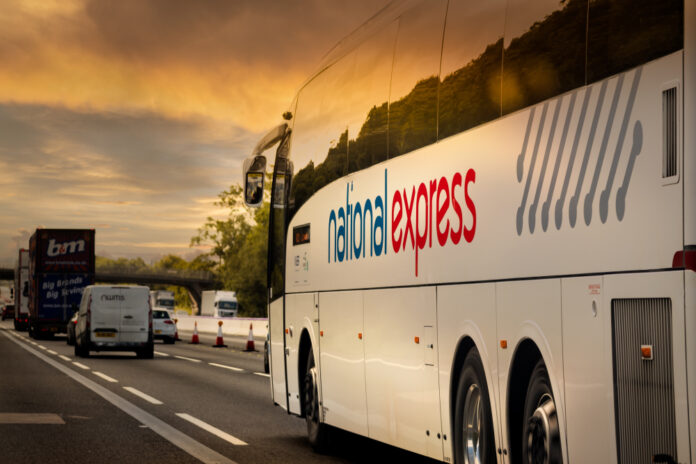 National Express has posted a £381.4m operating loss for 2020.
The group's operating profit swung from £242m in 2019 to £326.7m in 2020.
Revenue was also down from £2.7bn to £1.94bn as passenger numbers tumbled 80%.
The FTSE 250 group will not be paying a dividend this year.
"The fourth quarter of 2020 [was] our strongest of the year and the global vaccination roll-out [is] accelerating. We have seen this momentum continuing into 2021 with slowly improving revenue trends and positive EBITDA in January and February," said Ignacio Garat, the National Express chief execuive.
The situation we find ourselves in is not one that we can ultimately control and the timing of full recovery remains uncertain as we are still subject to lockdowns and related restrictions in every market we operate in."