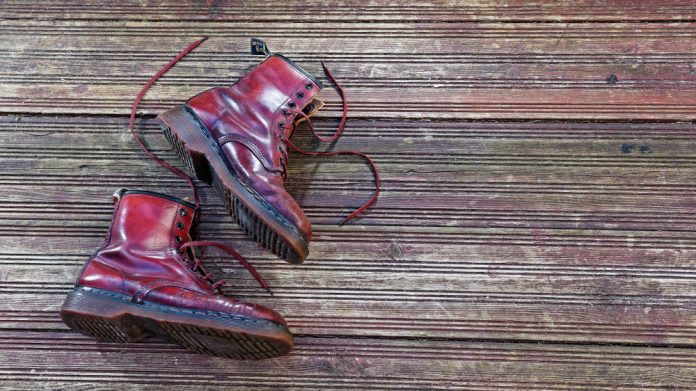 Dr Martens posted a 16% jump in revenues to £369.9m.
Between April and September, profits jumped 46%.
"Our strong first-half performance combined with the continued momentum in DTC trading into the second half gives us confidence in achieving market expectations for the full year," said chief executive, Kenny Wilson.
"I remain hugely excited about the growth potential of the Dr. Martens brand."
Business grew 57% in the US during this period. The group opened 13 stores in the first of the year and will open a further 10 in the next year.