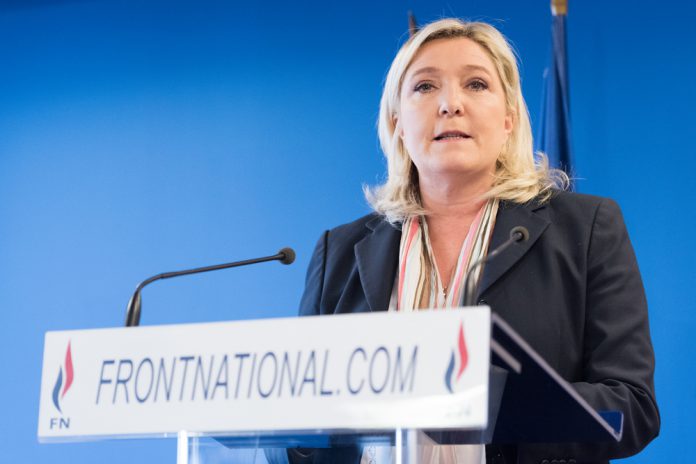 Centrist Emmanuel Macron will go head-to-head with far right candidate Marine Le Pen the second round of the presidential elections, after initial favourite Francois Fillon suffered a defeat.
The euro jumped to a five-month high on the news, rising to its highest level since mid-November as investors breathed a sigh of relief at the results. Many were worried far-left Jean-Luc Mélenchon would enter the second round alongside Marine Le Pen, giving voters the choice between two eurosceptic candidates.
Reuters reported the final figures at around 4am on Monday morning, with Macron taking 23.75 percent of votes and Le Pen 21.53 percent. Francois Fillon, the favourite to win before being struck down by a scandal, took just 19.91 percent of the vote, equal with Melenchon at 19.64 percent.
European stock markets opened higher on the news, with the French CAC40 jumping 4 percent at open. It is currently up 4.03 percent at 5,26291, with the Euro Stoxx 50 up 3.44 percent and the FTSE 100 up 1.61 percent at 7,228.68 (0922GMT).
Octavio Marenzi, chief executive of the financial research consultancy Opimas in Paris, told the BBC: "Macron will be reassuring to markets, with his pledge to lower corporate taxes and to lighten the administrative burden on firms. He basically represents continuity."