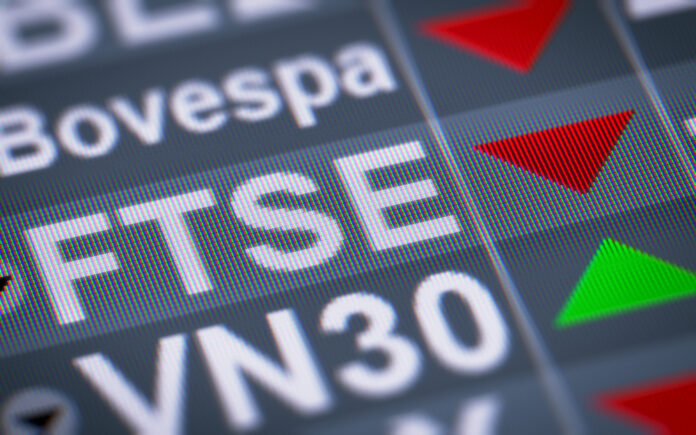 The FTSE 100 was 0.9% down on Thursday as the news of a Covid-19 vaccine lost momentum.
The blue-chip index tumbled to 6,324.58 amid falls in banks and energy stocks.
The DAX and CAC also fell 1% and 0.8% respectively, however, London's shares took a bigger hit on news that Q3 GDP had missed expectations.
Despite the record growth, the GDP still missed expectations and continues to be 9.7% less than before the pandemic.
The ONS said: "September 2020 GDP is now 22.9% higher than its April 2020 low. However, it remains 8.2% below the levels seen in February 2020, before the full impact of the coronavirus (COVID-19) pandemic."
Connor Campbell from Spreadex commented on this morning's FTSE:
"Those figures also provided another embarrassment for the government – plagued with in-fighting just as the latest, and potentially final, Brexit talks reach their crescendo – placing the UK at the bottom of the GDP table when it comes to major European economies.
"With the tone set by Europe, the Dow Jones is facing a 170 point drop when it opens this afternoon, one that would leave it in danger of falling back below 29,200.
"Again, because this is in-line with the losses seen elsewhere, it is still hard to ascertain how much investors are worried about Donald Trump's attempts to undermine and overturn the result of the election. His team is showing no signs of conceding, no signs of slowing down their legal heckling – if it persists, it may become a more pronounced concern for the markets."
Some of the risers on Thursday included Burberry, which rose 3.66% despite a blow to revenues.