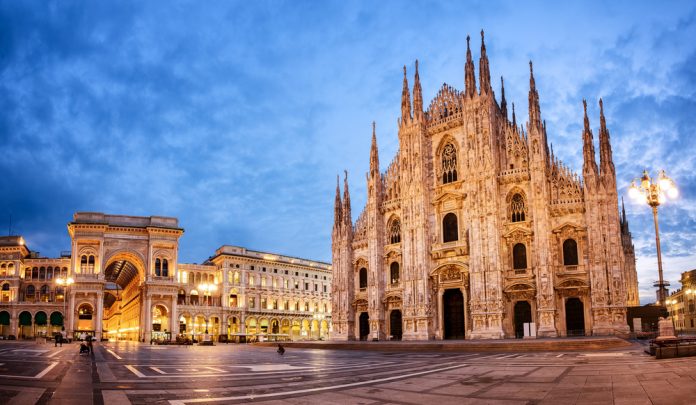 A relative newcomer to the tech start-up scene, Italy has started to garner real attention of late. This week the country is set to see its first international tech conference, with the Blast three-day event taking place in the capital city of Rome.
The event will be the first of its kind in Italy, attracting entrepreneurs and investors from across the globe to see the best the startup sector has to offer in food tech, Fintech, Artificial Intelligence, Virtual Reality/Artificial Reality and IOT & Industries 4.0.
In the past Italy's climate hasn't been seen as ideal for startups; its infamous red tape and bureaucracy presents too large a challenge for most small businesses. However, it has recently begun to change, with its two major cities – Milan and Rome – increasingly becoming hubs for tech startups.
Ahead of the Blast conference later this week, here is our pick of the top four startups to come from the country…
Moneyfarm
One of Italy's biggest startup success stories, Moneyfarm hopped on the robo-adviser trend a few years ago and has done pretty well since.
Launched in 2012, Moneyfarm is an online independent financial advisor. Like several others already operating in the UK, it gives investors the chance to invest and manage their money without the high cost of employing a financial adviser.
In November 2015, Moneyfarm raised big capital in a €16 million round from UK-based Cabot Square Capital and Italian fund United Ventures, and has since launched in the UK.
FindMyLost
The Investment Observer team met Elena Bellacicca at the Web Summit in Lisbon in November and were impressed by the growth of her company, FindMyLost. Based in Milan, it is a site and app describing itself as the 'first social lost and found'. FindMyLost enables to identify the owners of lost valuables through an online platform, and facilitate their return.
BeMyEye
An alternative to the traditional 'mystery shopper' method that anyone who has worked in retail will be familiar with, BeMyEye has become the latest company to utilise the gig economy.
Using an app, anyone available can pick up a job and rate the the presence of the product in a store, compliance on guidelines given by the company, behaviour of the sales staff in shops, bars, pharmacies and more.
GreenRail
GreenRail is not your average tech startup; it has an ambitious task ahead of it.
The company aims to revolutionise train travel, making it more eco-friendly by substituting a part of the rail track for their new, more sustainable model.
Based in Sicily, GreenRail's new kind of sleeper is made partly from concrete and partly of a mix of recycled plastic and rubber from end of life tires. For every kilometre of railway, 35 tons of rubber and 35 tons of plastic could be recycled using their product.