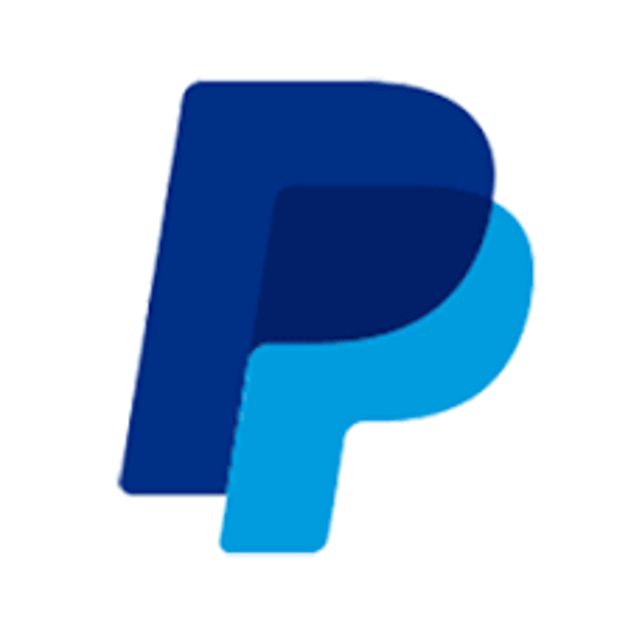 Consider electronic payments and many people instantly think of PayPal. But for busy merchants, is there a better alternative?
If you want to find a payment provider, there are a few things that you'll need, like excellent support, great integrations, and of course low fees. In this article, we're looking at rival payment service Payoneer and asking whether it is a viable alternative to the global behemoth that is PayPal, and if it is actually worth making a change.
Integrations
If you are a merchant that has a webstore, or you just want to receive payments using your accounting software, you are going to need integration; there's no point in adopting a payment provider if you are going to have to spend hours manually entering payments. This is number one in the PayPal vs Payoneer contest.
By the same token, customers want simple, easy to use payment methods that are fully integrated with your website. If it becomes difficult to pay, they'll walk away.
Arguably one of the earliest integrators in the marketplace, PayPal works seamlessly with a wide variety of e-commerce solutions, like Woocommerce and Magento, and they also have apps like PayPal.me and the PayPal checkout code that allows merchants to sell using PayPal without having a shopping cart. Any sensible online accounting software like Xero, Quickbooks and Sage will integrate well with the platform too.
When you look at the Payoneer website, you instantly see that their focus is different to PayPal as it is clearly aimed towards the freelancer, digital marketer and online seller. Consequently, their app integrates well with services like Amazon marketplace and, of course, major accounting software programs like Sage and Xero. For the more tech-savvy, they have an API just like PayPal that allows you to integrate your other systems.
It's difficult though to find clear information or a comprehensive list of integrations and for this reason, and for the fact that it has many more integration options, PayPal is the winner here.
Payoneer Fees

This, of course, is one of the most important things for the business user and if you are a smaller freelancer every penny counts. It's also important to know what fees you are going to pay in advance so that you can correctly price your services.
With Payoneer, you can receive payments from another Payoneer customer's balance totally free of charge, which is a very attractive option if you are working regularly with people who also use the platform.
If clients pay by credit card, there is a 3% fee. However, if you use any of the associated integrated partners, the costs are negotiated separately and same-currency payments into your receiving account (think bank account) are free.
To withdraw money from your account, there is a $1.50 USD to USD withdrawal, €1.50
EUR to EUR withdrawal or £1.50 GBP to GBP withdrawal fee payable. For withdrawals from one currency to another, the charge is 2% above the standard market rate.
With PayPal, there's no fee to make personal payments using your PayPal balance, debit card or bank account where there is no currency conversion involved. This probably reflects PayPal's accent towards the personal rather than the B2B market.
If you are sending money abroad personally then the fee is 5% with a minimum of £0.99 or max of £2.99 which seems a little hefty.
For merchants, there are fees for receiving money. Based on the UK prices, the charge is the standard fixed fee of £0.30 plus a variable fee that ranges from 1.5% to 2.9%; for international payments there is an additional fee of between 0.5% and 2.00%. There's also a currency conversion rate of 3.0% above market rates for changing money into another currency.
There is in fact a bewildering arrayof different charges on the PayPal site depending upon what platform and currency you use. We defy anyone to work out what their charges are going to be in advance based on this information!
One of the biggest gripes that customers have is not being able to find pricing information. Given that Payoneer's information is one click away on their main site, and you have to go hunting for the confusing fee listing on PayPal, then in the PayPal vs Payoneer test, this one goes to Payoneer.
Experience & time on the market
If you are choosing a payment provider, you don't want to be going with some fly-by-night operation. You want a company that is solid, dependable and that has been around for a while. Looking at PayPal vs Payoneer, there's not a lot to choose between them.
Originally set up in 1998, PayPal was one of the very first businesses to understand the power and potential of the web. Since then, they have become the dominant force in payment solutions and have been out hoovering up smaller businesses like there is no tomorrow!
Although they were once part of the eBay stable, the company is now a global, standalone entity and as such is arguably one of the safest bets on the market.
Arguably a lesser-known name, Payoneer has actually also been around a good while. Started in 2005, in New York, the company has expanded to more than 2,000 staff and 35 global offices.
Given that both companies have been around longer than the iPhone, it's difficult to separate them on this aspect and so we're calling this a draw.
Resources

This is a big win for Payoneer.

Their websiteis packed full of resources, guides and videos aimed at showing people how to make the best use of the app and it seems heavily accented towards the freelancer and smaller business but there are goodies on there for the corporate customer too. Contrast this with the PayPal websiteand the difference is pretty stark.

Sure, there are helpful guides on the PayPal site, but you have to go searching for them and it does really look a bit 2008 and too much like an old fashioned bank.
Support
If you are a merchant and you have a problem with a payment, how confident are you that your issue will be taken seriously by your payment provider?
It is clear that Payoneer has given this issue top priority and their help section is bright, attractive and full of easy to find how-to videos, webcasts and eBooks. Registered users can access a community forum to find answers to current questions, contact the support team by live chat or call in to their customer care team which is available 24/7 and in more than 35 different languages.
The PayPal help section is incredibly comprehensive with entries on a wide variety of topics but it is all text-based and we even found a dead link. There's a lot to be said for offering help in a mixture of formats and the PayPal help section really feels old fashioned in this respect. PayPal does have a community where you can ask questions and to a large extent, this seems to be the best option as there doesn't appear to be any form of live chat or interactive service.
Above all the PayPal support feels like a global concern and although they have a specific resolution centre, it really seems like unless you are a massive business, you're really not that important. This means that the PayPal support offering is really disappointing for a company with its resources so this is another big win for Payoneer.
Summary: Payoneer is an alternative to PayPal
When we are assessing PayPal vs Payoneer, the most important point to make here is that each person has to choose the right option for them. For the personal customer who only wants to send payments to family and friends, it's difficult to see past PayPal. But for the smaller business and freelancer who needs clarity over their charges and wants good help and support, Payoneer has to be the way forward.
PayPal seems to have a much larger selection of integrations but this is very much down to the individual business as to which apps and systems they use. If it will integrate then there's no problem but you need to also think about what you want to do in the future.
If you are already with PayPal and are considering a change then think about what is actually annoying you and assess clearly whether the time and effort will be worthwhile in the long run.
The best advice is to check out the options and make sure that the things that are important to you are covered, then you won't go far wrong.