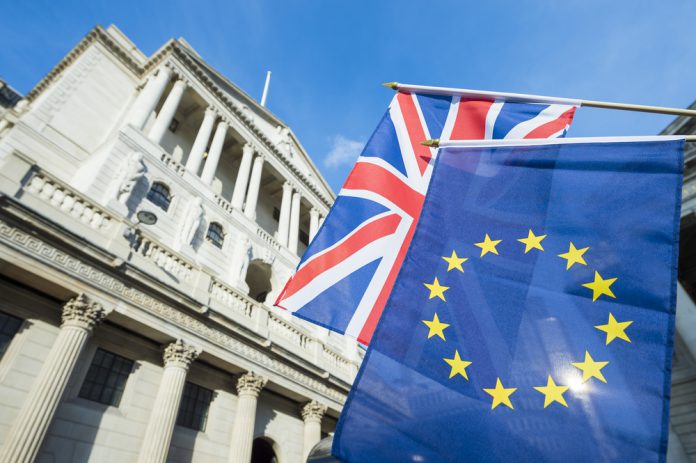 UK businesses are turning to alternative finance to seek funding for expansion, as credit conditions tighten in the face of Brexit uncertainty.
With the UK in the early stages of Brexit and now facing a General Election, new research conducted by RateSetter Business Finance found that 32 percent of SMEs that had considered raising finance said that it was now harder than six months ago.
With banks closing their branches and cutting back on front-line staff in order to save money in the face of a difficult economic climate, businesses are increasingly looking elsewhere to benefit from face-to-face contact before borrowing money. The survey found that over a third of small businesses preferred to seek advice in person, with banks' move to online-only offerings and the closure of physical branches proving off-putting.
Peer-to-peer lending services are becoming the go-to choice for many small businesses seeking finance. Platforms such as RateSetter Business Finance, who facilitate loans between investors and UK small businesses and individuals at interest rates set in an open market, are proving increasingly popular
Essex-based Brighter Futures Foster Care co-founder Justina Gay turned to RateSetter instead of the traditional banks. She said: "With RateSetter we were able to talk in person to people who genuinely seemed interested in our business and who understood what the options might be. We were talked through the process at every stage and it was pain free."
RateSetter's Managing Director of Commercial Finance, Paul Marston, explains how this is given priority when agreeing a loan.
"We know that the sooner we can put the money into the hands of the business owner, the sooner it can be put to work. We have built our processes around short applications, quick decisions and minimal paperwork and in many cases we've been able to provide money in a business's account within hours of applying".
"Our Regional Managers are all experienced lenders, who are there to guide business owners towards the right way to borrow, not just provide a simple yes or no" concluded Marston.