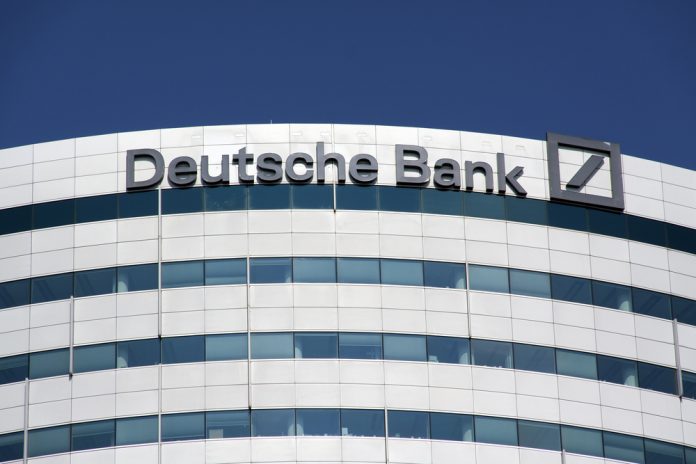 Deutsche Bank headquarters have been raided amid money laundering investigations.
Prosecutors have raided the Franfurk headquarters on the allegations that two employees have helped clients launder money for criminal activity.
Frankfurt's public prosecutor's office said in a statement on Thursday that 170 police officers, prosecutors and tax inspectors searched the office.
"It is true that the police are currently investigating different locations of our bank in Germany. It's about a case related to the Panama Papers," said the bank.
"We will communicate as soon as we have more details. We will cooperate fully with the authorities."
On news of the raid, shares in the bank fell 3%. US listed shares have fallen 5% in pre-market trading.
In 2017, Deutsche Bank recieved a $630 million (£504 million) fine after it was found being connected to a Russian money laundering plan.
Danish lender Danske Bank (CPH: DANSKE) is also amid a money laundering scandal.
"We are still working intensively with the investigation," said the general prosecutor Morten Niels Jakobsen in a statement on Wednesday about the Danske scandal.
News of the allegations comes at a troubling time for the bank, where pre-tax profits in the third quarter of the year fell 45% to €506 million compared to the same period a year previously.
Christian Sewing, chief executive officer of Deutsche Bank said in a statement at the time: "With profit before tax of €506 million, this result is another milestone on our way to becoming a sustainably profitable bank. We have our costs under control and sufficient capital to grow. We are on track to be profitable in 2018, for the first time since 2014."
Shares in the bank (ETR: DBK) are trading down 2.91% at 8,34 (1152GMT).