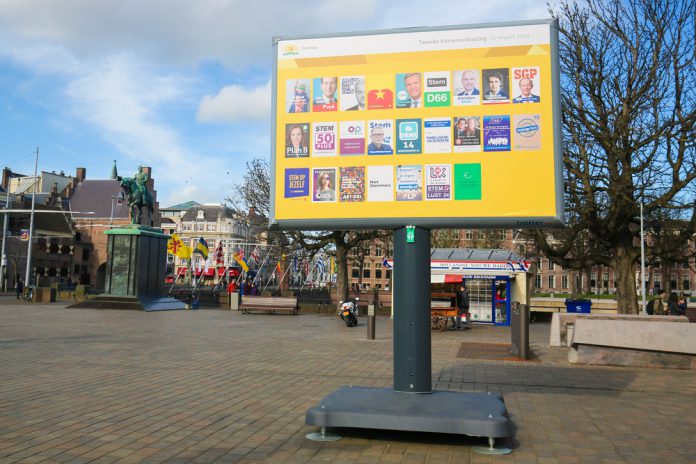 Polls opened on Wednesday morning in the Dutch General Election, which may prove to be yet another hard-fought contest between the sitting government and populist sentiment.
The two frontrunners are Prime Minister Mark Rutte with his centre-right party and Geert Wilders, running as an independent on an anti-immigration platform.
Rutte has called on voters to "beat the wrong sort of populism" and vote against Wilders, who has pledged to ban the Koran, take the Netherlands out of the EU and close all mosques in the country.
After casting his vote this morning, Wilders said:
"Whatever the outcome of the elections today, the genie will not go back into the bottle and this patriotic revolution – whether today or tomorrow – will take place."
The Dutch election is the first of several in Europe this year, including France and Germany. Increasing populist and anti-immigration sentiment on the continent have led to worries that far-right parties may have an increased influence in both countries, leading to a possible breakdown of the European election.
The Dutch election also comes amidst tension with Turkey, after the Turkish president accused the Dutch of carrying out a massacre of Muslim men in Bosnia in 1995. Turkey have now suspended diplomatic relations with the Netherlands, after President Erdogan said that their "morality" was "broken".
Mark Rutte then told the BBC that Erdogan was becoming "increasingly more hysterical hour by hour and I want him to… calm down".