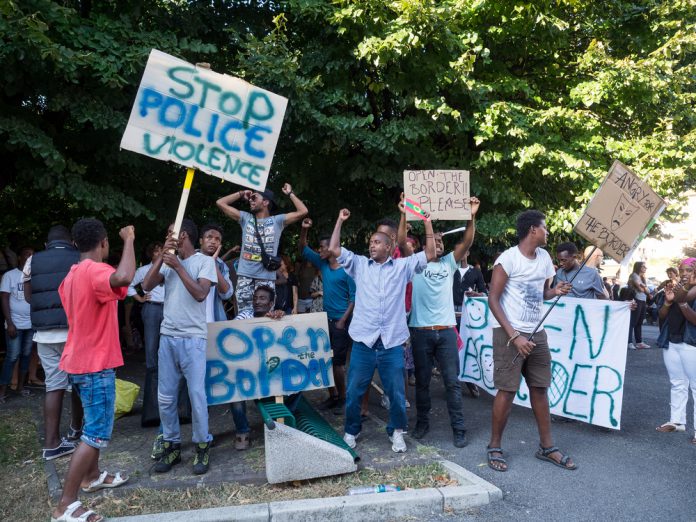 Italian police have tortured migrants whilst processing their fingerprints upon arrival in Italy, an Amnesty International report has claimed.
Whilst Italian authorities have strongly denied the allegations, the leading human rights group said it's received "consistent accounts that arbitrary detention, intimidation and excessive physical force" to force migrants to give their fingerprints to the authorities for processing.
Matteo de Bellis, Amnesty International's Italy Researcher, said the behaviour of most Italian police officers involved was professional but it called for an independent review of the allegations.
"The result is that traumatised people, arriving in Italy after harrowing journeys, are being subjected to flawed assessments and in some instances appalling abuse at the hands of the police, as well as unlawful expulsions."
Fingerprinting is used as a part of processing to identify where migrants first entered Europe, preventing them from moving elsewhere.
Adam, a 27-year-old from Sudan, told Amnesty that police officers beat him and subjected him to electric shocks with a stun baton after he refused to provide his fingerprints.
"They held me from shoulders and legs, took my testicles with the plier, and pulled twice," Adam said. "I can't say how painful it was."
Italian police chief Franco Gabrielli has said on the matter:
"I categorically deny that violent methods are used on migrants both during identification and during repatriation."
He added that his officers, who work alongside EU officials and human rights groups, had shown enormous responsibility in dealing with the crisis at hand.
European Commission spokeswoman Natasha Bertaud said the EU's executive had no knowledge of migrants' rights being violated, either from European agencies or non-government bodies.
Nearly half a million migrants, mainly from sub-Saharan Africa, have reached Italy by boat fleeing war and poverty in its worst such crisis since World War II. Many thousands have died during the crossing, including at least 3,750 this year alone.