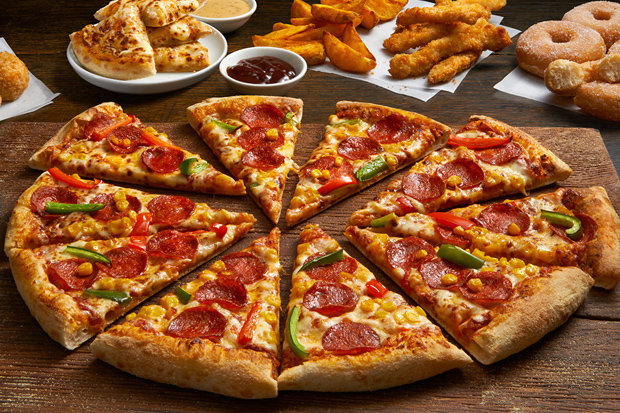 Shares in US pizza chain Domino's fell over 5 percent on Wednesday, despite a global increase in sales.
Digital sales led the strong results, up 18.1 percent on the third quarter of last year. Over 81 percent of delivered sales in the year to date have been made online, with 64 percent of customers placing orders through the app or mobile website.
System sales in the UK increased by 10.5 percent, helped by 21 new store openings. Sales in Ireland and Norway were the strongest in Europe, up 17.5 percent and 124.8 percent respectively.
Chief Executive Officer David Wild commented on the results:
"The business continues to trade well with a strong sales uplift across the Group during the period. As highlighted at our interim results in July, we face tough comparatives in the second half of the year, but our continued investment in e-commerce, our international expansion and the launch of our new Italiano range taking us to new customers, will help to drive performance for the remainder of the year. Our new store programme provides a strong platform for future growth."
Wild also announced the Rachel Osborne as Domino's new executive director and Chief Financial Officer. Osborne joins the group from Vodafone, where she was a Financial Director.
However, despite overall strong results investors were worried by a slowing in sales growth, pushing shares down over 5 percent. Sales rose by 11.5pc to £237 million over the last quarter, a slower gain that last summer when demand was boosted by cool wet weather.
Domino's are currently facing a growing threat from on-demand apps such UberEats and Deliveroo, especially in the London area. However, CEO David Wild told The Telegraph:
"We're not threatened by the likes of Deliveroo and UberEats – we're inspired by them."
Domino's Pizza (LON:DOM) is currently trading down 5.58 percent at 352.00 (1511GMT).