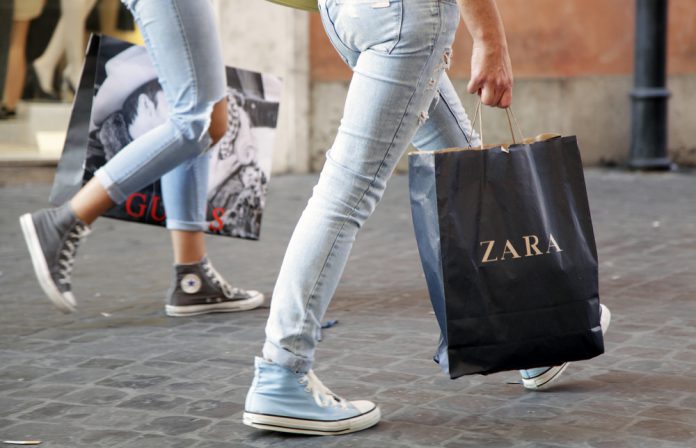 Inditex (BME:ITX), the owner of high-street giant Zara, posted strong results on Monday, with a record sales growth of 13 percent.
The company, who also own the Pull & Bear and Massimo Dutti brands, saw net profit rise 10 percent, to €3.2 billion, and total sales rise to €23.3 billion. Sales increased 12 percent to €23.31 billion, in line with analysts predictions.
Chairman and chief executive of Inditex, Pablo Isla, said: "These are a positive set of results against a backdrop of strong prior-year performance. This is a direct result of the commitment, spirit and ambition of all the professionals comprising the group, their dedication to the company, passion for fashion and focus on sustainability."
The strong figures were bolstered by its €1.4 billion investment in developing its warehouses, online platforms and the expanding the operation of its stores. The group continues to remain committed to its expansion, given its continually strong performance. Last year the group opened 279 new stores, with its total stores now reaching to 7,292.
In recent years, the retailer has made efforts to expand globally, entering markets in New Zealand, Vietnam, Paraguay, Nicaragua and Aruba. The company noted that it witnessed growth in all markets, except the UK. However, margins were affected by currency fluctuations and dipping prices, hitting a seven-year low.
Inditex is set to pay shareholders a dividend €0.68 per share, a rise of 13.3 percent year on year. Majority shareholder Amancio Ortega is set to receive a payout of €1.26 billion in dividends following the record sales levels. Mr Ortega is currently ranked as the fourth richest individual in Europe, with a 60 percent stake of Inditex, which is the world's largest clothing group.
Shares in Inditex remain steady, currently trading down 0.25 percent as of 13.33PM (GMT).