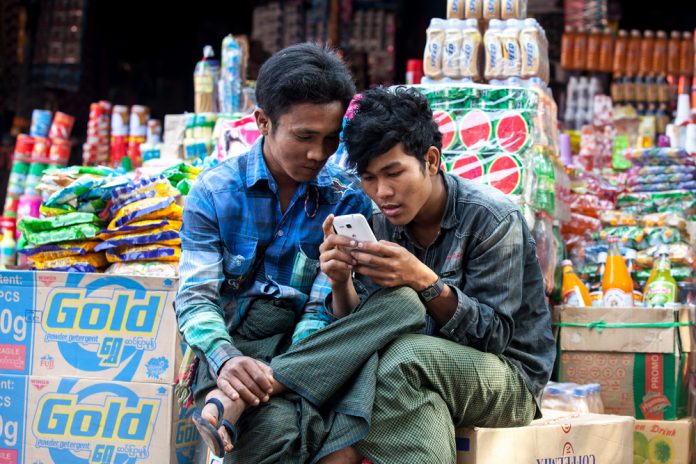 Shares in mobile app developer Mysquar (LON:MYSQ) surged 25 percent today, adding to gains seen earlier this week.
Daily volume in Mysquar shares has spiked over the last week with 164 million shares changing hands on May 9th.
The sharp rise today has triggered two price monitoring auctions by the London Stock Exchange, which triggers each time a stock moves by 105 in either direction.
No comment from Mysquar
The company is yet to comment on the price movements and there have been no regulatory news releases apart from two relating to the price monitoring extension.
The move higher follows news on this week that the group had experienced significant increases in daily revenue in the early days of May.
Mysquar is focussed on delivering Myanmar-language apps which replicate some of the key attributes of leading social apps such as Facebook and Whatsapp. The group also operates 'MySell', which offers a peer-to-peer marketplace similar to Gumtree and eBay.
Market penetration
As of January 2017 the group said it has over 7.5 million users.  According to the World Bank, Myanmar had a population of 53.9 million in 2015 suggesting Mysquar's current user base has made a 13.9% penetration of the Myanmar population.
This can't be independently verified however as there is no information on whether the user base is entirely from Myanmar or from surrounding countries.
In the six months to 31st December 2016, Mysquar generated $340,716 in revenue and incurred expenses of $1,926,926.
Billing services
Recent success can be attributed to the groups tie up with Telenor Myanmar who are facilitating billing solutions for Mysquar's apps.
Mysquar's CEO, Eric Schaer, said of the collaboration:
"We are very pleased to work with Telenor Myanmar, as of March 2017, utilising its carrier billing service in the Myanmar market. As Telenor has a large base of about 18 million subscribers (as of year-end 2016), its carrier billing service will add a convenient payment option for users of MySQUAR's applications and games. For example, users of MyChat that are also Telenor Myanmar subscribers can purchase stickers in MyChat by deducting from their phone balance. The same mechanism is applied for game users who would like to purchase in-game assets.
"We anticipate that the relationship with Telenor will help drive MySQUAR's revenue in the near future. Utilising localised payment solutions also differentiates MySQUAR's applications and games versus international alternatives that don't offer the same convenience"
Shares in Mysquar (LON:MYSQ) were up 24 percent to 5.525p as 1.20pm in London.