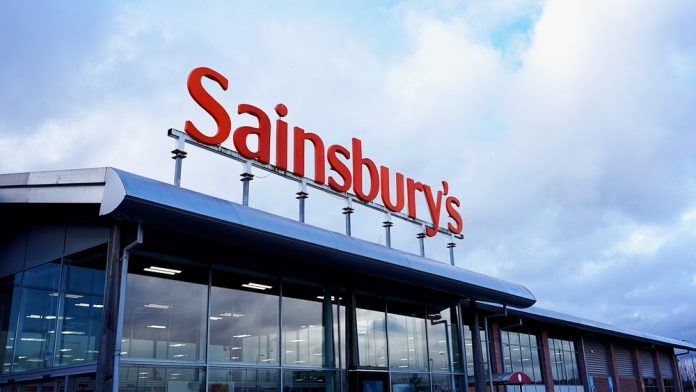 Sainsbury's (LON:SBRY) are expected to axe around 1,000 jobs at its central offices, as part of a £500 million cost saving exercise.
The supermarket, which is currently the second largest in the U.K, has drafted in a plan to reduce staff, according to reports by the Sunday Telegraph.
The exact details of the measure is set to be revealed next month.
As it stands, Sainsbury's employs around 3,000 individuals outside of its retail locations.
These include the supermarket's Holborn head office in London, its human resources location in Manchester, an IT department in Walsgrave, Coventry and lastly its banking division in Edinburgh.
Back in June the company revealed its figures for the year, reporting a fall in like-for-like sales of 0.6 percent, and in turn a lower full-year dividend to 10.2p from 12.1p the year prior.
In a trading update last month, the supermarket revealed a boost in sales for the quarter, like-for-like sales at older stores up by 2.3 percent in the 16 weeks to July 1, well ahead of the 0.3 percent previously.
This was attributed to warmer weather across the country, and the success of its summer food ranges.
However, the supermarket already announced a series of cuts back in March, with around 400 jobs announced to have been at risk.
Supermarkets have been feeling the pressure of rising food prices as a result of high inflation levels in recent months, with many consumers beginning to feel the pinch.
The U.K supermarket industry has been steadily becoming more competitive, with the rise in market share obtained by smaller more budget-friendly retailers such as Lidl and Aldi.
Back in May, data collected from Kantar Worldpanel revealed that their UK market share had now hit 12 percent.
According to the data, sales at Aldi rose by 19.8 percent and at Lidl by 18.3 percent in the 12 weeks to 21 May.
Meanwhile, the UK's four largest supermarkets, Tesco (LON:TSCO), Sainsbury's, Asda and Morrisons (LON:MRW), collectively grew marginally by just 1.6 percent.
Shares in Sainsbury's are currently down 1 percent as of 12.14PM (GMT).