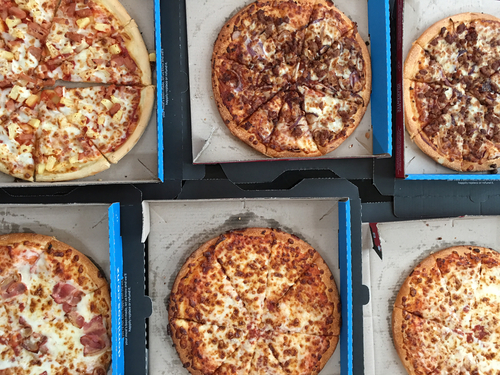 Shares in fast food firm Domino's Pizza (LON:DOM) jumped 14 percent on Tuesday, after sales picked up in the third quarter to boost full-year expectations.
Online sales jumped 17.4 percent in the 13 weeks to September 24th, with group system sales rising 20.8 percent to £286.4 million.
The group opened a record number of stores over the three month period and is set to open another 90 stores in Britain this year. The company confirmed that demand remained strong in the fast food market, despite the uncertainty hitting the majority of the consumer environment.
Chief executive David Wild said he was "pleased" with the group's performance in the third quarter, "especially the improved trend in our core market of the UK."
He added: "In the UK, consumers are uncertain and they continue to focus on value. Our commitment to growth remains undiminished, as does that of our franchisee partners..
"More recently, we have seen a real surge in digital engagement, with our new advertising campaign, "The Official Food of Everything", driving a record 200,000 online orders – or 140 a minute – on the last Saturday in September."
In its last update in July the company, who are Britain's largest pizza chain, said underlying profit before tax was up to £44.6 million in the first half of the year. Earnings per share rose by a little under 10 per cent in the same period, and the group confirmed that it would be speeding up its growth programme.
Shares in Domino's Pizza are currently up 14.55 percent at 346.30.