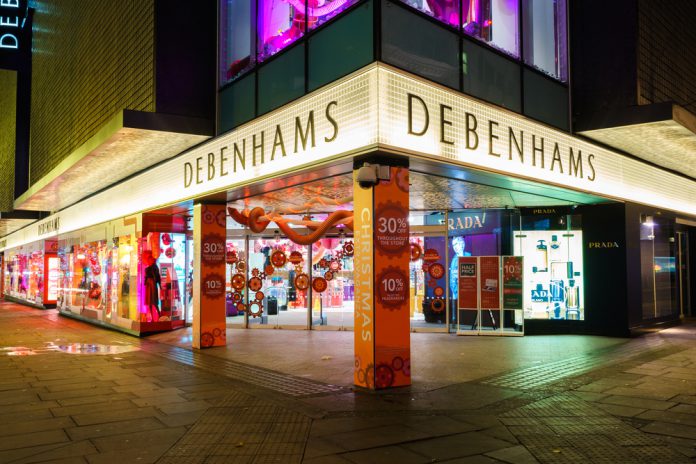 Debenhams (LON:DEB) is reportedly looking into potentially closing 55 stores as part of a cost-saving drive.
The struggling retailer is set to report its full-year results on Thursday.
Back in September, Debenhams announced it had appointed KPMG to help improve its performance, in a bid to reassure increasingly anxious investors.
This came amid speculation that the company was considering entering a a company voluntary arrangement (CVA) to allow store closures and cut rents.
Debenhams is one of many retailers that have struggled in an increasingly challenging trading environment.
Rival retailer House of Fraser narrowly avoided falling into administration after being rescued by Mike Ashley's Sports Direct.
Last week, clothing chain Coast announced it was entering administration, proving the latest victim of the high-street downturn.
"It's been a tough year for the UK high street, particularly department stores. We've seen household names like House of Fraser topple, while John Lewis was stung by plummeting profits," commented Nicholas Hyett, equity analyst at Hargreaves Lansdown.
"Debenhams is facing its fair share of challenges too – disappointing in-store sales and decreasing gross margins are eating into profits."
Traditional stores are increasingly struggling in the face of higher business rates and changing consumer habits, with footfall on the decline.
In fact according to figures, 2017 marked the worst start to the year for retail since 2013. 
At the beginning of the year, high street giants such as Toys R Us and Maplins collapsed, caving to mounting trading pressures.
Retailers are facing competition in particular from online rivals such as ASOS (LON:ASC) and Amazon (NASDAQ:AMZN), with shoppers increasingly taking to the ease of online shopping as opposed to visiting brick and mortar stores.
Last week, ASOS shares ticked upwards after the fast fashion retailer posted a surge in profits.
All eyes will be on Debenhams on Thursday however, with its reporting set to reveal the extent of the high-street crisis.
Shares in Debenhams are currently -3.64% as of 14.05PM (GMT).