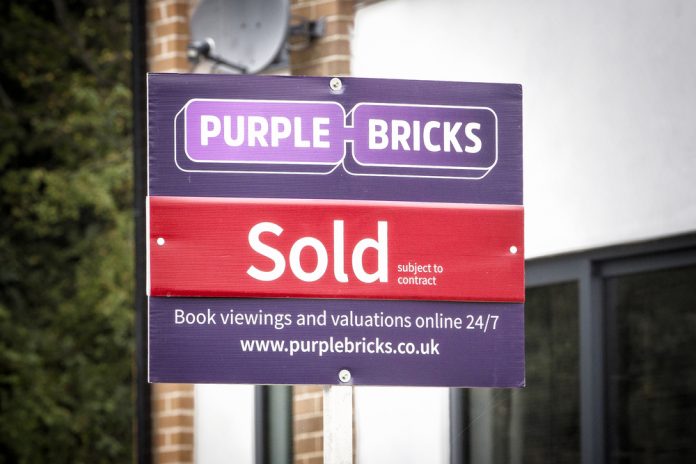 Purplebricks shares (LON:PURP) fell almost 13% on Thursday after the company reported its interim results.
The real estate agency said group revenue was up 75% to £70.1 million, compared to £40.1 million reported a year previously.
UK revenue increased 39% to £48.3 million, with UK ancillary revenue up 25% in the six months to 31 October.
The statement also noted that its International business now makes up 31% of Group revenue, with the UK property market facing challenges in the lead up to Brexit.
Michael Bruce, Group CEO, commented on the results:
"Our UK business continues to make good progress, with strong sales growth, market share gains and a step-up in both profitability and positive cashflow. It is this strength that will see Purplebricks emerge stronger from the ongoing industry shakeout, which is expected to continue to expose undercapitalised traditional and online competitors.
"Following Axel Springer's investment in March, we are already seeing how shared knowledge and best practice across the business can benefit the entire Group.
"Purplebricks has led industry change and through our strategy of relentless innovation will continue to do so. We are always looking to improve the customer experience and with over GBP100 million of net cash, we are uniquely placed to do so, investing in technology and first class people. We remain confident that our UK success will be replicated internationally and that we will deliver substantial value for our shareholders."
Purplebricks latest results follow a recent survey from the Royal Institution of Chartered Surveyors (RICS), which suggested that Brexit uncertainty is only set to further detrimentally impact the UK's property market.
The online real estate agent was founded back in 2012. It debuted on the junior AIM market of the London Stock Exchange back in December of 2017.
The firm turned its first ever profit in December 2016, with earnings of £300,000 in the six months to October end.
Since then, Purplebricks has gone on to expand its operations to the U.S and Australia.
Shares in the company are currently trading -10.67% as of 13:06 PM (GMT).