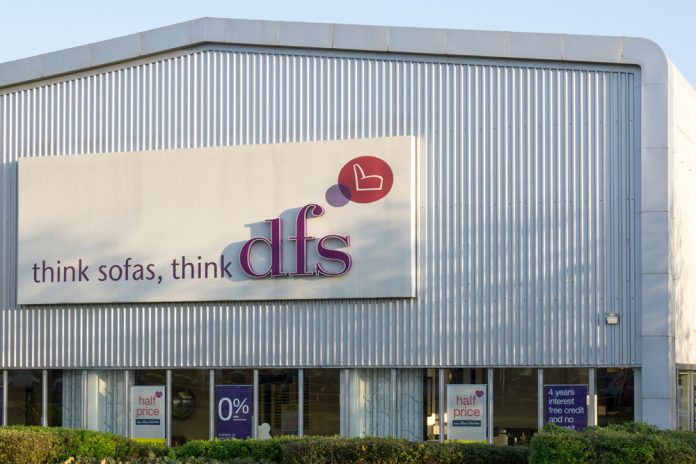 DFS Furniture said sales and profits rose for the first-half of the year, however the furniture retailer warned amid a "challenging market" for 2019.
The company said group revenue rose 29.1% to £422.3 million, compared to £327.1 million previously.
Meanwhile, revenue, taking into account its of acquisition of Sofology, was up 9% on a pro-forma basis to 9.9% to £422.3 million.
Underlying pro-forma earnings before interest, tax, depreciation and amortisation was also up 23.8% to £32.8 million. DFS also declared an interim dividend of 3.7p per share.
The firm also noted that performance had slowed during the second-half of the year, however profit expectations remained the same.
Regarding Brexit contingencies, DFS said that its performance was also closely linked to consumer confidence.
Some of the concerns flagged included border delays impacting imported goods from mainland EU or China.
In addition, the company warned that some of its employees around the world may be impacted by Brexit negotiations in the longer term as opposed to imminently.
The company also addressed the pressure of wage inflation associated with Brexit, amid greater competition for skilled workers following the UK's withdrawal from the EU.
In a bid to mitigate this risk, DFS it will focus upon 'employee engagement' in the upcoming year to encourage employee loyalty and relatively low staff turnover.
Tim Stacey, Group Chief Executive Officer commented on the interim results:
"We are pleased with the performance for the first five months of the financial year across the Group, with all four of our brands achieving like-for-like revenue growth.
The benefits of our investments in our online channels, delivery networks and the development of our brands help mitigate the impact of a market which we expect to remain particularly challenging in 2019 given the current political and economic uncertainty
Notwithstanding a softer start to 2019, and assuming no weakening of this environment, our profit expectations for the financial year remain unchanged."
Shares in DFS (LON:DFS) are currently trading -1.70% on the back of its latest financial results.