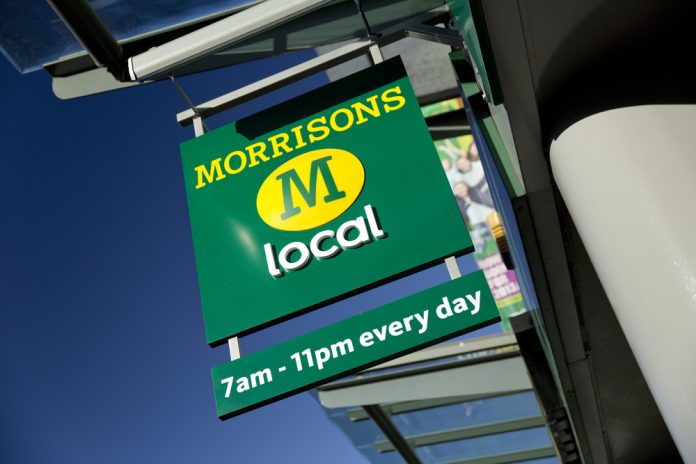 Morrisons published its results for the 13 weeks to 5 May on Thursday, with sales falling behind analyst expectations.
The UK's fourth largest supermarket said that group like-for-like sales excluding fuel across the period were up 2.3%. This stemmed from a 0.2% boost in retail growth and a further 2.1% across wholesale.
Overall, group like-for-like including fuel rose 2.7%. Total sales were up 2.4% excluding fuel, and 2.9% including fuel.
Despite underperforming, Morrisons said that retail sales proved "robust". Nevertheless the supermarket warned that ongoing political and economic uncertainty was continuing to affect consumer confidence.
Despite a later than usual Easter, like-for-like sales were up 1.7% on the previous year, and a further 3.4% on a two-year basis.
Commenting on the latest results, David Potts, Chief Executive, said:
"We are improving the shopping trip and becoming more competitive for customers, and are pleased with another quarter of positive like-for-like sales.
"We will continue this important work, including on those favourite items we know our customers want to buy at Morrisons."
Alongside the latest results, it was announced today that the supermarket chain has also signed a new deal with online delivery service Ocado.
The deal will allow Morrisons to sell its groceries through alternative platforms alongside Ocado.
In return, Ocado will be able to use its distribution centre which previously was dedicated to serving Morrisons.com orders.
Ocado is in need of the extra distribution space after a fire ravaged its Andover location back in February, which had a knock-on effect on revenues.
It remains to be seen whether Morrisons will opt to partner with other delivery service giants such as Amazon or even Deliveroo.
Shares in Morrisons (LON:MRW) are currently down -1.31% as of 14:08PM (GMT).