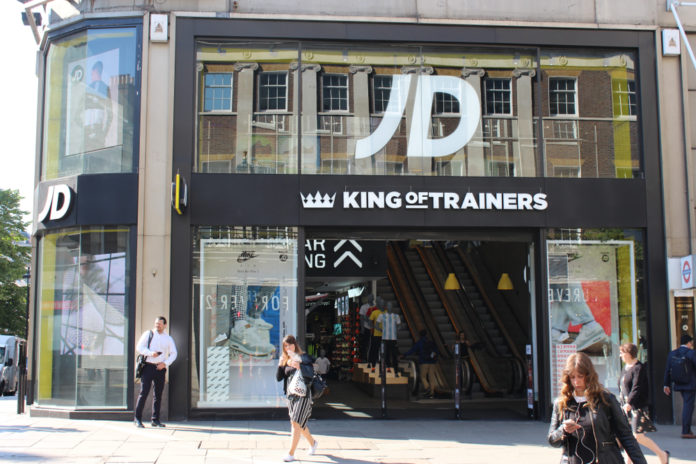 News emerged on Tuesday that JD Sports (LON:JD) may have to sell Footasylum following a ruling by the Competition and Markets Authority.
JD Sports purchased the smaller chain last year in a £90 million deal.
However, the merger has come under scrutiny by the Competition and Markets Authority as consumers may not benefit from the deal.
On Tuesday the regulator said that the merger "has resulted or may be expected to result in a substantial lessening of competition" in sportswear retail.
JD Sports fired back with a statement on the ruling.
"We feel that, in its findings, the CMA has lost sight of its objective to protect consumer interests," JD Sports said.
"We still firmly believe that bringing Footasylum into the Group will deliver significant benefits for both consumers and the UK high street, and we will continue to make our case strongly to the CMA in the coming weeks," the sports-fashion retailer continued.
Peter Cowgill, Executive Chairman of JD Sports, provided a comment on the ruling: "The CMA's provisional decision is fundamentally flawed and demonstrates a complete misunderstanding of our market to an alarming extent, given its six-month review."
"The competitive landscape described by the CMA is one which neither I, nor any experienced sector analyst, would recognise. Just take a walk down any major UK high street or search for Nike or adidas trainers on Google and you can see for yourself how competitive this marketplace really is," Peter Cowgill continued.
"We remain convinced that a combination of the two businesses would provide significant long-term benefits to customers, colleagues and brand partners, while maintaining Footasylum's presence on the high street as the music-inspired casual retailer which it is today," Peter Cowgill said.
The Competition and Markets Authority said that this is not a final decision.
Shares in JD Sports Fashion plc (LON:JD) were up on Tuesday, trading at +3.03% as of 12:58 GMT.