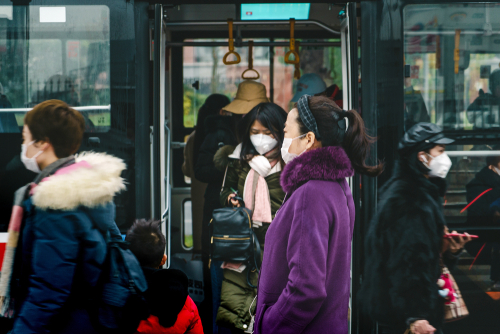 News emerged this week from the World Health Organisation that the international community has launched a $675 million plan to prepare and respond to the coronavirus outbreak over the next few months.
Latest figures show that the virus outbreak has killed over 560 people in China.
"My biggest worry is that there are countries today who do not have the systems in place to detect people who have contracted with the virus, even if it were to emerge," Dr Tedros Adhanom Ghebreyesus, WHO Director-General, said.
"Urgent support is needed to bolster weak health systems to detect, diagnose and care for people with the virus, to prevent further human to human transmission and protect health workers," Dr Tedros Adhanom Ghebreyesus continued.
The plan aims to fight further spread of the coronavirus and provide protection to states with weaker health systems.
"The effectiveness of outbreak response depends on the preparedness measures put in place before outbreaks strike," said Dr Mike Ryan, head of WHO's Health Emergencies Programme.
"That is why we are seeking resources to safeguard the most vulnerable countries to protect people from the new coronavirus before it arrives on the doorstep," Dr Mike Ryan added.
The Department of Health and Social Care have been providing updates on coronavirus testing in the UK:
For latest information visit:
UPDATE on #coronavirus testing in the UK:

As of 2pm on Wednesday 5 February 2020, a total of 468 tests have concluded

466 were confirmed negative.
2 positive.

Updates will be published at 2pm daily until further notice.

For latest information visit:
▶️ https://t.co/CZh5JdyN2Q pic.twitter.com/nvtlozpxO7

— Department of Health and Social Care (@DHSCgovuk) February 5, 2020
Meanwhile, footage has emerged of the empty streets of Wuhan as the outbreak spreads.
Last week, British Airways (LON:IAG) announced that it has suspended all of its direct flights to and from China.
American Airlines (NASDAQ:AAL) has also cancelled routes.