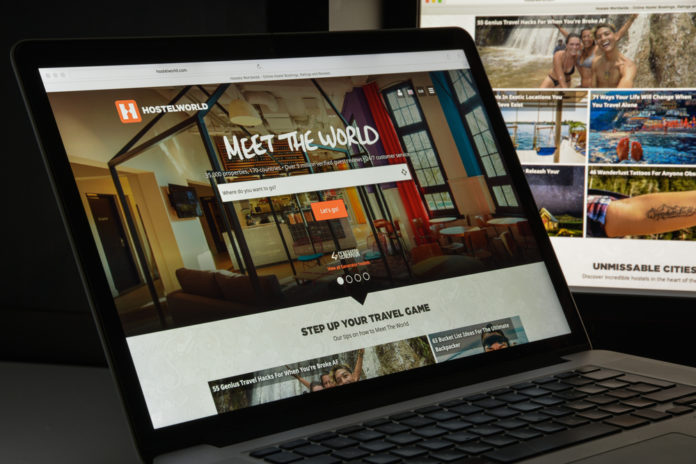 Hostelworld (LON:HSW) saw its shares crash on Wednesday after it announced that trading since the end of January has been hit by the outbreak of the coronavirus.
Shares in the company were down by over 9% during trading on Wednesday following the announcement.
As the outbreak of the virus continues to evolve, many companies have warned that it will hit their performance.
Hostelworld noted that the coronavirus is significantly impacting global travel demand, both within Asian markets and the European market.
Indeed, the coronavirus has spread over to Europe and Italy is now the worst-affected country outside of Asia with over 2,000 cases.
Hostelworld said that, as the situation continues to evolve, is has seen a material reduction in bookings and an increase in marketing cost as a percentage of net revenue.
If the near term trends persist to the end of March, Hostelworld expects EBITDA to take a hit in the range of €3 million to €4 million for the first quarter of 2020.
Elsewhere in the travel sector, Wizz Air (LON:WIZZ) also issued an update on Wednesday related to the outbreak of the virus, outlining the measures it will follow to limit business impacts.
Hostelworld also revealed on Wednesday that, for the year ended 31 December 2019, full year net revenue declined by 2% to €80.7 million.
Meanwhile, profit before tax halved in 2019 to €3.01 million.
"Following the group's return to growth in 2019, I see significant opportunities to build a broader catalogue of experiential travel products beyond hostel accommodation," Gary Morrison, Chief Executive Officer, said in a company statement.
"With the group's deep knowledge of experiential travellers built up over 20 years, our trusted brand, and a loyal and relevant customer base, I believe we are uniquely positioned to help both our existing customers and new experiential travellers Meet the World® together with other like-minded travellers," the Chief Executive Officer said.
Shares in Hostelworld Group plc (LON:HSW) were down on Wednesday, trading at -8.29% as of 14:20 GMT.