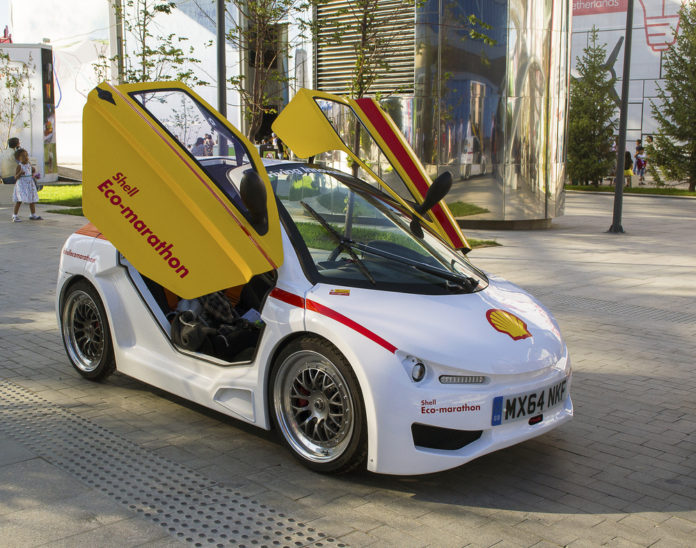 As reported earlier in the year, Anglo-Dutch oil giant Royal Dutch Shell (LON:RDS) boasted the launch of its 'New Energies' business, which pledged to expand its investment in renewables ventures – with stakes in hydro, wind and solar power – and its electrical vehicle charging points.
These announcements were followed up today by a statement claiming that the company might cut between 30-40% of its costs on its upstream oil and gas operations, in order to conserve cash and fund its transition to renewable energy and power markets. According to an anonymous senior source at Shell:
"There will be differences, this is not just about structure but culture and about the type of company we want to be"
The cost-cutting programme, known internally as Project Reshape, is expected to be completed within the year, with the savings coming by way of a restructuring of its three main divisions, which will result in the loss of thousands of jobs.
Do Shell really mean it?
Well, you'd be justified in being doubtful. In 2002, the company were shamed for 'greenwashing' by CorpWatch, for using its previously minimal investment in renewables – 0.6% of its total investment budget – to peddle its eco-friendly rebranding. Similarly, in 2008, the company were reprimanded by the UK's Advertising Standards Authority for misrepresenting its Alberta tar sands project as a sustainable alternative to drilling.
And, while setting budget targets of both $2 billion and $4 billion at different points for its New Energies business, Shell also reported operating costs of $38 billion and capital expenditure of $24 billion in 2019, so these new budgets might indicate that any earnest and large-scale transition to green energy might still be some time away.
Further, the company said it would be focusing its oil and gas operations in priority regions: the Gulf of Mexico, the North Sea and Nigeria. Especially concerning the latter, we ought to call the sincerity of any 'green' transition into question. With over a thousand oil spills being linked to its Nigerian operations since 2011, and legal proceedings being brought against the company for the tort of negligence in 2011 and 2013, we should probably consider any transition to greener, cleaner operations incomplete, without Shell first cleaning up the way it currently conducts its upstream oil and gas operations.
Signs of transition can't be ignored
Regardless of whether the New Energies transition is philanthropic or wholesale, a commitment to reduce its number of refineries from 17 to 10, and save between $3 billion and $4 billion on oil and gas operations cost-cutting, should tell us that change is occurring – and shouldn't be ignored.
Further, these developments aren't a fad to make it stand out from the crowd. Instead, Shell are following in the footsteps of European counterparts BP and Eni, both of whom have published their own plans to reduce carbon and transition towards renewables.
However, while Shell may indeed be commencing a seismic green energy switch, discerning investors ought to remain vigilant. 'Green' can often be a PR veneer to obscure or distract from unsavoury realities – so do your research before believing the hype.