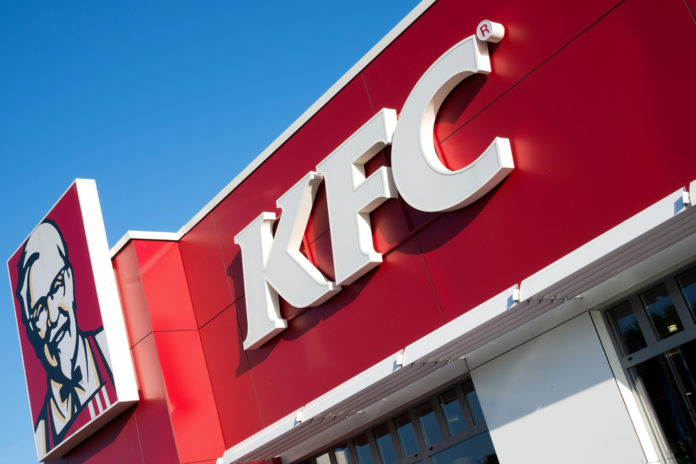 KFC has announced plans to create 5,400 jobs across the UK and Ireland.
The fast-food chain will add the jobs in addition to the 4,300 roles created since March thanks to the surge in takeaway demand over lockdown.
To subsidise the cost of the new roles, KFC will use the government's "Kickstart Scheme" and aim employment at those aged 16 to 24.
The scheme offers businesses funding to pay staff the national minimum wage and is expected to run until the end of 2021.
Paula MacKenzie, the General Manager at KFC UK & Ireland said: "There's no denying it's been a tough year for the hospitality sector, and we're already seeing the substantial impact of that across our high streets and city centres."
"The vast majority of our restaurants are run by franchisees, which are often smaller family owned businesses that have faced the unique set of challenges of this year, including the complete closure of restaurants in March – we're proud to have been able to work together to reopen responsibly and in turn ensure the stability of our restaurants and provide new job openings into the industry at this time."
"With new regional and national lockdowns coming into effect, it's an uncertain time for many businesses – but due to the phenomenal support from our teams and fans, as well as the governments of the UK and the Republic of Ireland, we're really excited to be able to welcome over 5,000 new team members ahead of Christmas."
Paul Scully MP, Minister for Small Business, Department for Business, Energy and Industrial Strategy said: "It is great that iconic brands like KFC are continuing to grow and invest in the UK during this challenging time. We continue to support businesses of all shapes and sizes through this crisis with measures like the Kickstart scheme."
Fast-food chains have seen a surge in demand over lockdown. Domino's Pizza said it was hiring an extra 5,000 staff after it saw sales grow this year.