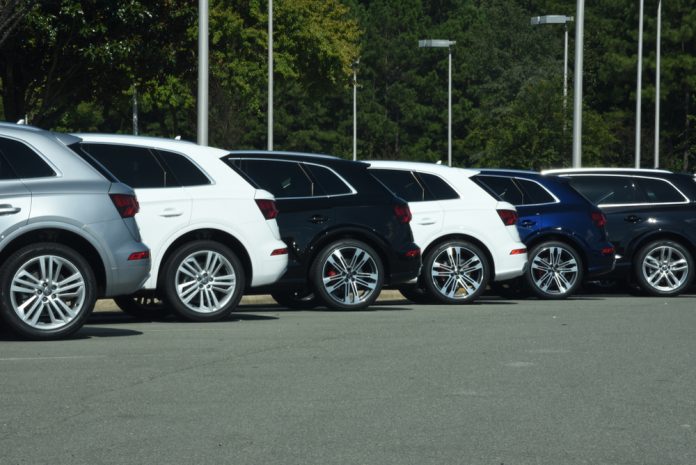 UK car sales fell by almost 7% last year, marking the biggest annual fall since the financial crisis.
Figures from the Society of Motor Manufacturers and Traders (SMMT) revealed that 2.37 million new cars were purchased in 2018, a decline of more than 174,000 from the year before.
The recorded 6.8% fall also marked the second consecutive year of decline of sales in the automotive industry.
It also prove the largest fall since the 11.3% decline reported at the height of the financial crisis back in 2008.
In particular, diesel car sales suffered, down 30% amid concerns regarding tougher emissions restrictions, as customers look towards more environmentally friendly electric models.
The best-selling models of cars included the Ford Fiesta with 96,000 sold last year. The Volkswagen Golf came in second, with almost 65,000 sold, the SMMT said.
SMMT chief executive Mike Hawes described the challenges facing the industry as a "perfect storm". The trade body is forecasting a further 2% decline in 2019.
Mr Hawes said: "A second year of substantial decline is a major concern, as falling consumer confidence, confusing fiscal and policy messages and shortages due to regulatory changes have combined to create a highly turbulent market.
"The industry is facing ever tougher environmental targets against a backdrop of political and economic uncertainty that is weakening demand so these figures should act as a wake-up call for policy makers."