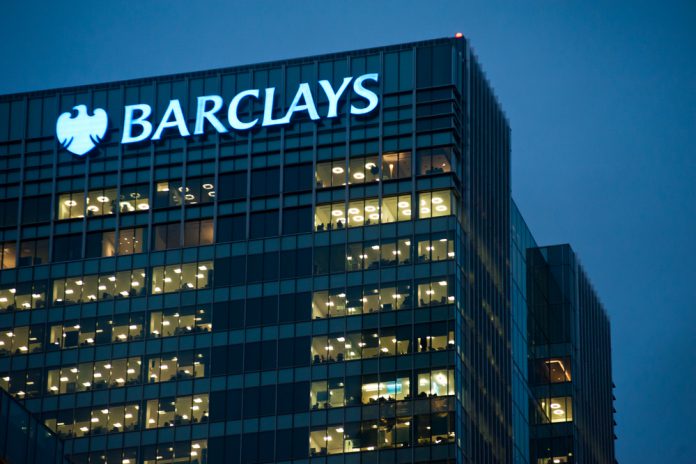 Barclays (LON:BARC) reported a 35 percent year-on-year rise in third quarter profits, benefiting from a surge in their bond trading divisions.
According to the latest figures, in the three months to the end of September, pre-tax profits totaled £837 million. Moreover, the bank reported that investment banking revenue was better-than-expected, up by 40 percent to £947 million compared to the previous year with the bank benefited from strong performance within their bond trading divisions.
Barclays and Wall Street competitors Goldman Sachs and Morgan Stanley have seen a recovery in bond trading, following the UK's decision to leave the European Union in June and the subsequent weakening of the pound.
Nevertheless, profits for the banking group fell by 10 percent to £2.9 billion in the nine months to 30th September. This was attributed to the on-going sale of various non-core assets and the loss of revenue as a result. Barclays plan to offload its operations in Africa, divisions in Asia and additionally some European retail bank branches.
Barclays chief executive Jes Staley commented: "Our core businesses are performing well, non-core rundown is approaching the final lap toward closure, we are on top of costs and our capital position is resilient with strong reasons for confidence in meeting our end state target."
The banking group have however continued to encounter problems relating to an on-going issue regarding customer compensation for the misselling of payment protection insurance (PPI). The bank have consequently announced their intention to set aside an additional £600 million to tackle the issue, bringing the customer PPI compensation total to £8.4 billion.
The Barclays report follows Lloyds bank (LON:LLOY) who reported an underlying profit increase and higher net interest margins, despite similar PPI related difficulties. LLoyds bank announced Wednesday morning their intention to set aside £1 billion to address PPI repayment responsibilities. The Royal Bank of Scotland (LON:RBS) are expected to update the market tomorrow.