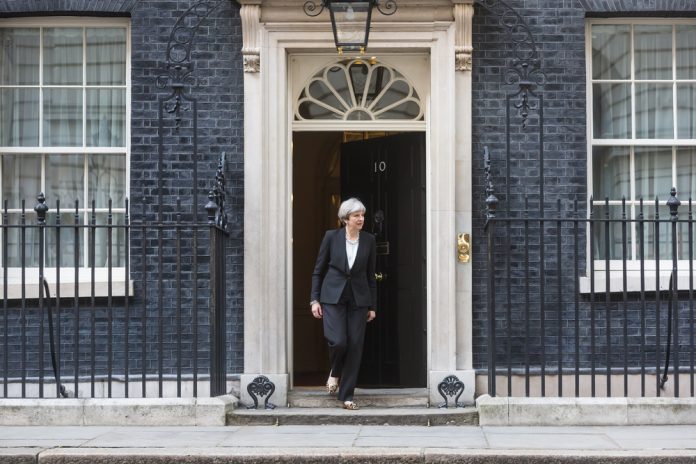 Over 70 UK business leaders have signed a letter to Theresa May calling for a public vote on the Brexit deal.
Among those signing the letter was former Sainsbury's boss Justin King, Waterstones chief executive James Daunt and Innocent Drinks co-founder Richard Reed.
The letter to the prime minister says that current Brexit plans or a no-deal Brexit would leave the UK worse off. 
"The business community was promised that, if the country voted to leave, there would continue to be frictionless trade with the EU and the certainty about future relations that we need to invest for the long term," read the letter.
"Despite the Prime Minister's best efforts, the proposals being discussed by the government and the European Commission fall far short of this."
"The uncertainty over the past two years has already led to a slump in investment."
"We are now facing either a blindfold or a destructive hard Brexit. Given that neither was on the ballot in 2016, we believe the ultimate choice should be handed back to the public with a People's Vote," the letter concludes.
The letter is similar to another, which was signed by over 1,500 UK lawyers who are urging Theresa May to support a second referendum vote. 
In the letter to the prime minister, the lawyers said that "democratic government is not frozen in time" and parliament should not be bound by the 2016 EU referendum.
May has said pushing for a second vote would be a betrayal of the public's trust.
A Downing Street source said: "The Prime Minister has been clear – no second referendum. We had a people's vote, it was in June 2016."
A spokesman for the Department for Exiting the European Union said: "The people of the United Kingdom have already had their say in one of the biggest democratic exercises this country has ever seen and the Prime Minister has made it clear that there is not going to be a second referendum."
"We remain confident we will agree a mutually advantageous deal with the EU, that works for business and the economy," the spokesperson added.