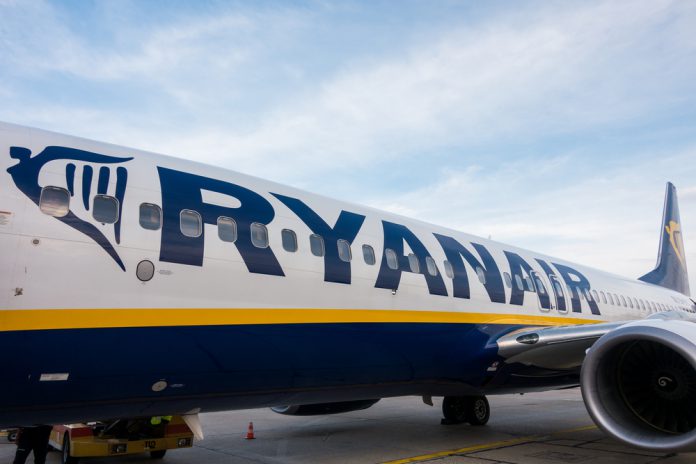 Ryanair announced its decision to cut its fleet from 30 to 24 planes for the winter, placing around 300 jobs at risk.
The low-cost airline attributed the decision to a downturn in pre-bookings as well as air fares, in part due to scheduled air pilot strike action.
The strike is set to go ahead during the peak summer period, leading to a number of flight cancellations.
The airline's chief operations officer, Peter Bellew, said:
"We regret these base aircraft reductions at Dublin for winter 2018 but the board has decided to allocate more aircraft to those markets where we are enjoying strong growth (such as Poland).
"This will result in some aircraft reductions and job cuts in country markets where business has weakened, or forward bookings are being damaged by rolling strikes by Irish pilots."
Mr Bellew added:
"Ryanair operates a fleet of over 450 aircraft from 87 bases across Europe. We can only do so if we continue to offer low fares, reliable flight services to our customers, and if our reputation for reliability or forward bookings is affected, then base and potential job cuts such as these at Dublin are a deeply regretted consequence".
Earlier this week, Ryanair said profits in the quarter from April to June had been affected by steeper wage costs as a result of strikes by staff over pay and conditions.
It said higher oil prices and a fall in fares also impacted profitability, which dropped 20 percent to €319 million (£285 million).
Cabin crew across Spain, Portugal, Italy and Belgium are set to strike on Wednesday and Thursday, which will result in the cancellation of 600 flights.
Moreover, many of their Dublin-based pilots are set to strike amid concerns regarding Ryanair's proposals on seniority, as well as system for organising base transfers, promotions and annual leave.
Shares in Ryanair are currently trading up by 3.72 percent as of 11.44AM (GMT).