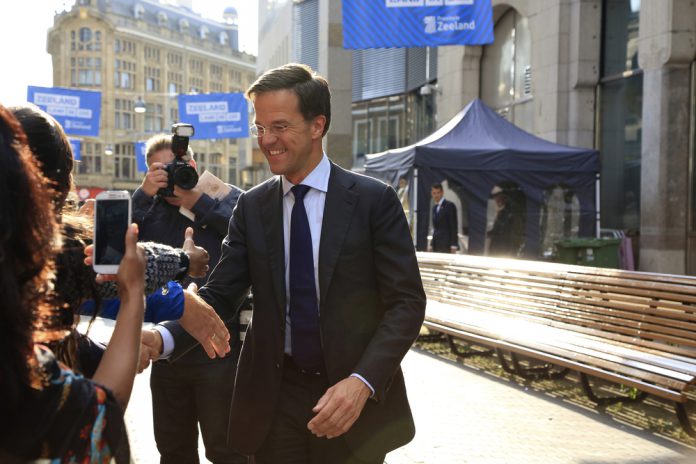 The people of the Netherlands turned their back on populist sentiment on Wednesday, in a closely watched election that saw the party of sitting Prime Minister Mark Rutte gain the largest proportion of votes.
Conservative party leader Geert Wilders, who ran in the election with promises to ban the Koran and take the Netherlands out of the EU, came a distant second.
After claiming victory late on Wednesday night, Rutte said, "This night is a night for the Netherlands – after Brexit, after the American elections – where we said stop it, stop it to the wrong kind of populism."
Voter turnout hit its highest level in three decades at 81 percent, according to state broadcaster NOS.
Rutte's VVD party won 33 seats, and will need the support of at least three other parties to form a coalition government. The Christian Democrats and centrist D66 parties both won 19 seats each, with GreenLeft – similar to Britain's Green Party – winning a surprising 16 seats.
Further to this week's breakdown of diplomatic relations between Turkey and the Netherlands, Turkish Foreign Minister Mevlut Cavusoglu commented on the election result:
"You look at the social democrats and the fascist Wilders, there is no difference, they have the same mentality."
Turkey suspended diplomatic relations with the Netherlands after Turkish president Recep Tayyip Erdoğan likened the Dutch government to Nazis.
The FTSE 100 hit soared on the back of the Dutch election result, as well as news of the US rate hike. The index hit a record high after market open on Thursday, with European shares reaching their highest level in 15 months.