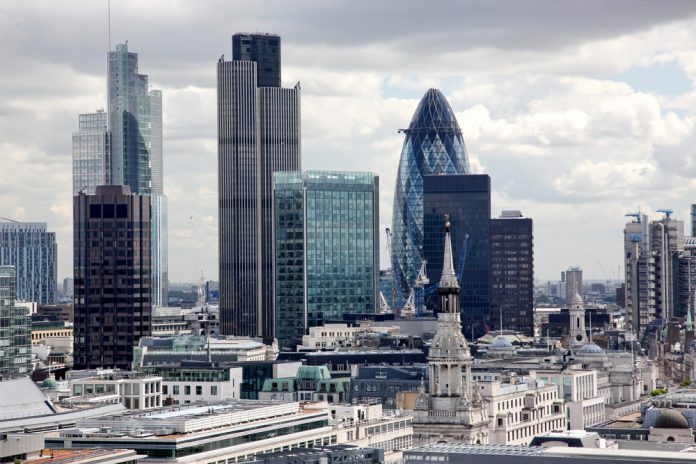 The EU has published a proposal to relocate euro clearing from outside of the City following Brexit, in a potential blow to its status as Europe's financial centre.
As it stands London is the global leader of euro clearing, processing transactions worth around €1 trillion (£880 billion) daily, making the market a crucial contributor the U.K's financial services industry.
According to the EU proposal, should the European Securities and Markets Authority determine that a clearing house outside the EU is dealing with "systemically" important volumes of euro-centred trades, tougher supervision controls would be enacted. Any "systemically important" business which may affect levels of financial stability, may be required to relocate to Europe as a result.
"The purpose of our legislative proposal is to ensure financial stability and not moving business for the sake of moving business," Valdis Dombrovskis, the European commission vice-president in charge of financial markets, told reporters.
A Treasury spokesman said: "The UK's central counterparties [clearing houses] play a crucial role in supporting economic growth here and across the EU. We are clear that how UK firms access EU markets, and vice versa, is a matter for the forthcoming exit negotiations. In the meantime we stand ready to engage constructively on this legislation, fulfilling our obligations as a member state."
The proposal is to be agreed by EU finance ministers and the European parliament, which the UK still remains a part of until Brexit negotiations are formally completed.
Whilst Theresa May had initially projected Brexit negotiations to be completed by 2019, this timeline may be difficult to fulfill in light of the shock general election result last week, which saw the Conservatives lose their slim majority.
Nevertheless, despite mounting pressure on Theresa May's leadership domestically, the government confirmed that they would be ready to commence negotiations next week.
On Tuesday, Prime Minister May met with newly elected French President Macron in Paris to discuss diplomatic relations and impending Brexit talks.
Despite the latest EU proposal suggesting a tougher EU stance towards Brexit, President Macron did suggest that the option for the U.K to rejoin the 28-member bloc remained, stating: "Until negotiations come to an end there is always a chance to reopen the door" at the joint-leader press conference.
Meanwhile, the Conservatives have reportedly reached a deal with the Irish DUP party to secure support in order to form a minority government in parliament. The announcement of the agreement has been postponed in light of the devastating fire that broke out at a block of flats in West London.