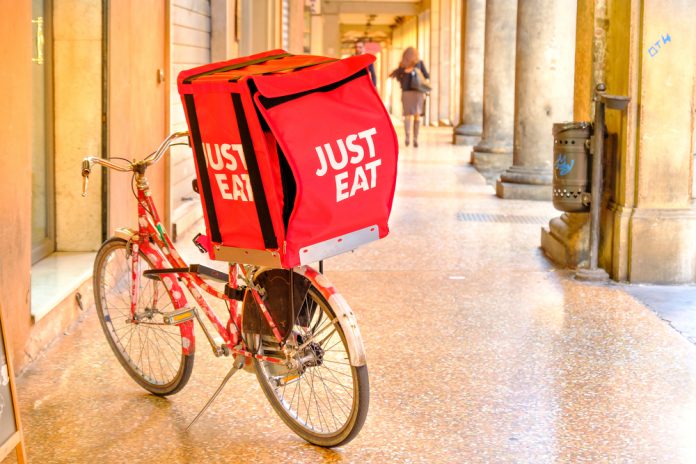 Just Eat (LON:JE) shares were one of the biggest risers on the FTSE 100 on Monday morning, after RBC Capital markets upgraded their investment rating on the takeaway delivery firm.
RBC upgraded Just Eat to top pick, up from outperform, sending shares upwards. They are currently trading up 2.34 percent at 839.60 (1118GMT).
The delivery site has taken the delivery market by storm over the last couple of years, expanding market share in a deal with Hungry House and becoming the first port of call for takeaway delivery in international markets.
Despite good news in the form of a trial contract to delivery sandwich chain Subway's takeaway foods, its share price has taken a hit of late. It dropped after rival Uber Eats launched a new feature putting it in direct competition with Just Eat, as well as shares dropping when end of year figures came in lower than expected after extensive reinvestment in its services.
However, is overall figures for the full year in 2017 remained strong, with revenue up to £546.3 million from £375.7 million the year before, and gross profit hitting £450.3 million.
The pre-tax loss also came in at £76 million, compared to a profit of £91.3 million the year before. In 2017 the firm increased the number of UK active customers by 14 percent, hitting 10.5 million.