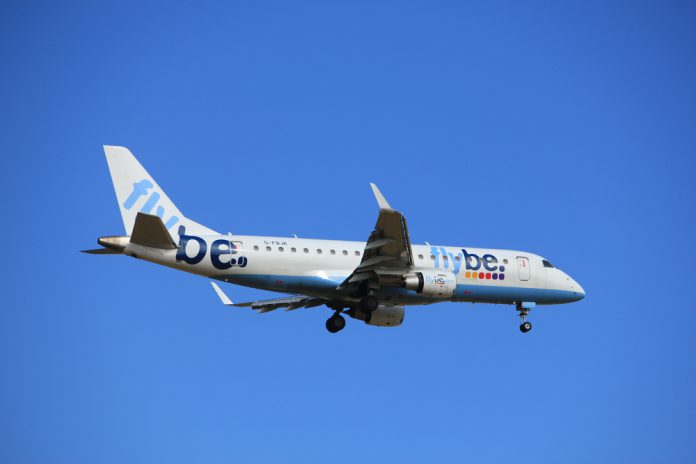 Flybe shares (LON:FLYB) rallied on Wednesday after the airline announced it had rejected an alternative rescue bid, amid its ongoing sale.
The embattled airline said it had received 'a preliminary and highly conditional outline contingency proposal' by an investor group led by Bateleur Capital LLC and Mesa Air Group Inc.
Despite the offer, Flybe said it intends to go ahead with a previous bid from Virgin Atlantic, Stobart Air and Cyrus Capital Partners, a US hedge fund.
The previous offer has valued the airline at £2.2 million and was announced on the 15th of January.
At the time of the announcement, Flybe also said it had agreed on a revised bridge facility of up to £20 million to provide funding to the airline. £15 million has already been put into motion.
Back in November, the air carrier put itself up for sale after a string of profit warnings.
The low-cost airline had been struggling to stay afloat amid higher fuel prices, continued Brexit negotiations and pound sterling volatility all impacting profits.
However, Flybe is not the only European airline to encounter headwinds as of late. Monarch, Airline, Flybmi have all collapsed since 2017.
Shares in Flybe are currently +100.73% as of 11:35AM (GMT).