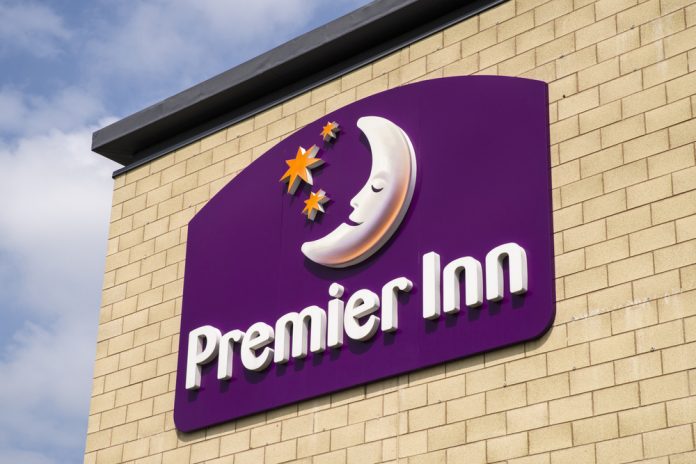 Whitbread (LON:WTB) posted a decline in profit before tax on Tuesday for the first half of the year.
Shares in the British multinational hotel and restaurant business were up during Tuesday morning trading.
Whitbread said that adjusted profit before tax declined 4.1% to £236 million.
It added that total UK accommodation sales decreased 0.6% and like-for-like accommodation sales declined 3.6%.
The owner of Premier Inn warned that market conditions in the UK "continue to be challenging with business confidence remaining weak and leisure confidence in decline, coinciding with heightened political and economic uncertainty".
With the Brexit deadline approaching quickly at the end of October, Boris Johnson failed to get his Brexit deal past MPs on Saturday. He is set to make a final attempt on Tuesday to get Brexit completed by the deadline.
"We have delivered a resilient first half profit performance despite challenging market conditions in the UK," Alison Brittain, Whitbread Chief Executive Officer, said in a company statement.
"Shorter-term trading conditions in the UK regional market have been difficult, particularly in the business segment where we have a higher proportion of our revenue, whilst trading in London remained strong," Whitbread's Chief Executive Officer continued.
"Against this challenging backdrop, we have a number of activities underway which continue to build our brand strength as the UK's favourite hotel chain."
"Whilst the near-term market conditions in the UK remain uncertain, we have confidence in the long-term structural opportunities available in the domestic budget travel markets in the UK and Germany," Whitbread's Chief Executive Officer added.
In 2018, the company sold the Costa coffee chain to Coca-Cola (NYSE:KO) in a £3.9 billion deal.
Shares in Whitbread plc (LON:WTB) were up trading at +1.02% as of 11:02 BST Tuesday.
Shares in Coca-Cola Co (NYSE:KO) were last trading at -1.00% as of 05:10 GMT-4 Tuesday.