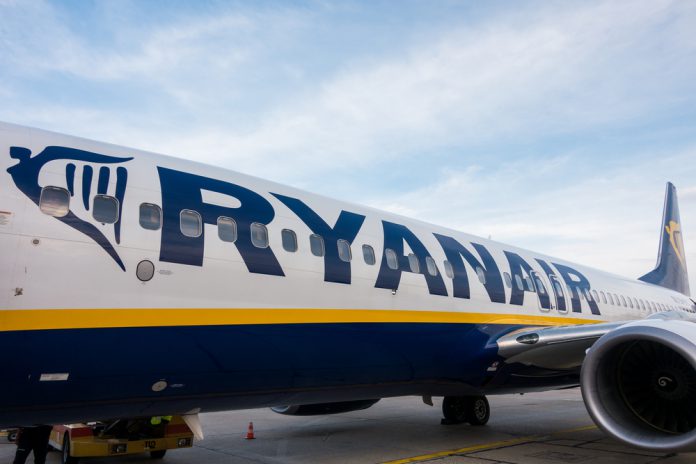 Ryanair (LON:RYA) adverts were banned on Wednesday for their "misleading" claims concerning the low cost airline's CO2 emissions.
The ruling was made on Wednesday by the Advertising Standards Authority and the ads "must not appear again".
The press, TV and radio ads include ambiguous statements which claim that Ryanair is Europe's "lowest emissions airline" and that it has "low CO2 emissions".
These claims were challenged because they mislead consumers. Complaints were also made to see if these claims could be substantiated.
The Advertising Standards Authority ruled that the ads "must not appear again in their current forms".
"We told Ryanair Ltd to ensure that when making environmental claims, they held adequate evidence to substantiate them and to ensure that the basis of those claims were made clear," the Advertising Standards Authority continued.
The fight for climate justice has been a particularly prominent theme in recent months, as activists such as Greta Thunberg have been campaigning to try to encourage nations to limit their environmentally damaging actions.
Many climate activists are calling for the climate crisis to be considered with great urgency.
One sector which is particularly damaging to the environment is the aviation industry.
Earlier this week, the UK's aviation industry announced its commitment to achieve net zero carbon emissions by 2050.
Reductions can be made through smarter flight operations, new aircraft and engine technology, the modernisation of UK airspace, the use of sustainable aviation fuels, and high-quality market-based policy measures, according to the UK Sustainable Aviation coalition.
Ryanair's claims made in its adverts concerning its CO2 emissions are, however, misleading.
Shares in Ryanair Holdings plc (LON:RYA) were up on Wednesday, trading at +0.81% as of 10:33 GMT.