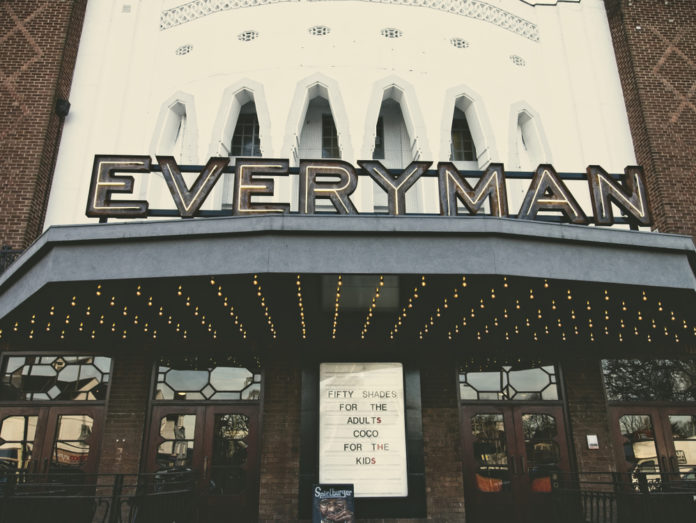 Boutique cinema chain, Everyman Media (LON:EMAN), followed the lead of its counterpart, Cineworld (LON:CINE), in posting some painful losses for the half-year of trading, covering the lockdown period.
Revenues almost halved year-on-year during the six month period ended 2 July 2020, from £28.9 million, to £15.0 million. This was heavily driven by Covid-related closures, which saw Everyman venues shut their doors between 17 March and 4 July.
This drop led an EBITDA dive of more than 92%, down from £6.6 million, to £0.5 million year-on-year. Meanwhile, the company switched from a £1.6 million profit in H1 2019, to a considerable £12.3 million loss.
The company said that it had been implementing contingency plans since March, and that trading and performance indicators were in line with expectations prior to lockdown.
It added that its low debt and credit facilities have facilitated liquidity, while its estate of 35 sites all became fully open and operational by 29 September.
Looking ahead, the worry won't necessarily be these dismal results, which were understandable and very much expected. Rather, Everyman will face the same problem as every cinema. Namely, the shortage of major releases for the remainder of the 2020 slate.
With a lack of box office buzz – with the exception of James Bond – in the near future, might the company consider selling off some of its estate to generate cash? Also, should some independent cinemas sell up shop to online streaming service providers, the potential of a Netflix or an Amazon showing their exclusive content at dedicated cinemas, would certainly compound an already bad situation for pureplay cinemas.
Everyman response
Speaking on the results, Chief Executive, Paul Wise, comments:
"We had a very strong start to the year with good revenue growth, illustrating that our model was gaining further traction. Covid-19 has halted that growth abruptly. Our sole subsequent challenge was to make swift, prudent adjustments to prepare for the current environment. Our amazing teams have been loyal, understanding, and supportive. Our dialogue with customers has reinforced our faith that we have exceptional brand loyalty and goodwill."
"Despite of the challenging current environment, we retain our confidence in people's appetite to be entertained. And that film accounts for a large proportion of that appetite. People are fundamentally sociable, and we remain confident that, when it is appropriate, people worldwide will return to cinema, and specifically to Everyman."
"We are confident in the Everyman brand, and importantly our ability to navigate whatever challenges the next twelve months may pose."
Investor notes
Likely pricing in the nature of the results prior to their publication, Everyman shares dipped by 2.61% or 2.00p, to 74.50p apiece 30/09/20 09:51 BST.
Previously, analysts had a 'Buy' rating for the company's stock, also giving it a consensus target price of 300.00p a share. Marketbeat's community has a 57.84% 'Underperform' stance on the stock, and Everyman has a p/e ratio of 31.22.