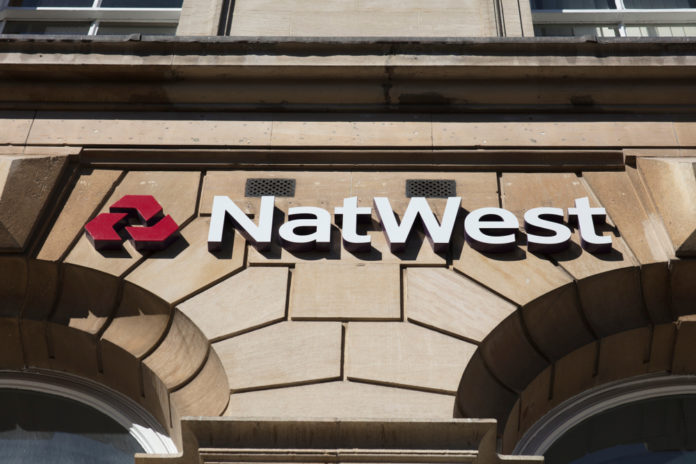 Having booked a painful set of second quarter results, FTSE 100 listed NatWest Group (LON:NWG) booked profits ahead of expectations during the third quarter.
The quarter ended June 2020 saw the bank record a £1.29 billion loss, which was followed in the period ended 30 September, by a £355 million profit.
For the full year, this still leaves the company in a worse place than it began, having booked a £2.69 billion profit during FY19, the company has booked a £415 million loss for the year-to-date.
Recent progress was also reflected in the incomes of NatWest shareholders, with basic fully diluted earnings per share jumping from a loss of 8.2p at the end of Q2, to a 0.5p earnings at the end of Q3.
Much like its profit position, however, the company finished FY19 with shareholders enjoying diluted EPS of 14.2p, compared to a 5.3p loss for the year-to-date in 2020.
Speaking on the results, NatWest CEO, Alison Rose, said:
"These results demonstrate the resilience of our underlying business and the strength of our balance sheet in the face of significant continued uncertainty. Our sector-leading capital position, strong levels of liquidity and intelligent and consistent approach to risk mean we can continue to provide our customers and communities with the support they need."
"Although impairments were relatively low in the quarter and we have seen some positive trends across our customer base, the full impact of Covid-19 remains very unclear. Challenging times lie ahead, especially as the current government support schemes come to an end and as new Covid-19 related restrictions are introduced."
"We continue to deliver well against our strategy, building a bank that champions potential and has the capability to grow. By building deeper relationships with our customers at every stage of their lives, simplifying the bank further, investing in innovation and partnerships and allocating capital well, we will deliver sustainable returns to our shareholders."
On its outlook, the company says it expects a full-year impairment charge in the lower range of £3.5-£4.5 billion, following what it described as the limited level of defaults across lending portfolios and associated ECL stage migration in Q3.
NatWest added that it anticipates its Risk-Weighted Assets to be below its guided range of £185-195 billion at the end of 2020.
Following the update, NatWest shares rallied by over 5%, to 123.35p a share 30/10/20. Analysts currently have a consensus 'Buy' stance on the stock and a target price of 155p a share. The company was also given a 66.67% 'outperform' rating by the Marketbeat community.