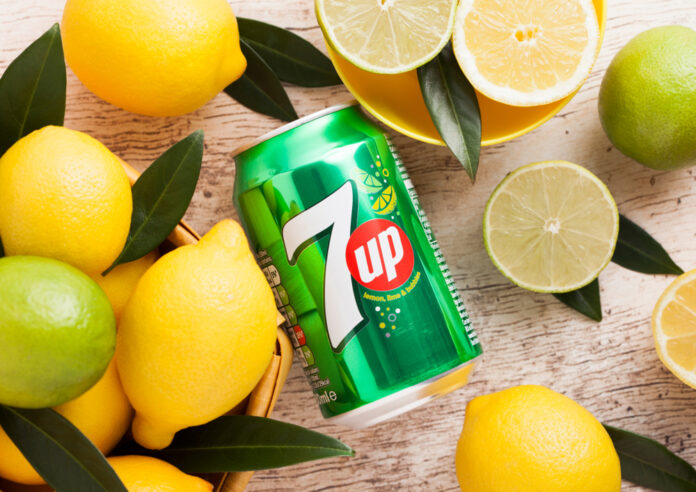 FTSE 250 listed soft drinks giant, Britvic (LON:BVIC), saw its shares rise on Thursday, as investors chose to focus on sunny horizons and overlook the much-anticipated downturn in 2020 trading.
For the full-year ended 30 September, revenues were down 8.6% year-on-year, from £1.55 billion, to £1.41 billion. This was reflected in the company's earnings, with adjusted EBIT contracting 22.6%, from £214 million, to £166 million, while its adjusted EBIT margin dropped by 220 bps.
Similarly, a challenging year was reflected in the earnings of Britvic shareholders. Adjusted EPS fell by 27.8% year-on-year, down to 43.2p, while the final dividend dropped 28.0p, from 30.0p, to 21.6p a share.
On a brighter note, the company's headline for its latest statement was "Disciplined management of near-term challenges, confident in future growth prospects". And there appears to be credence to this declaration. Still buzzing off of the 20-year extension of its partnership with PepsiCo, Britvic will have a carbonates relationship with one of the world's biggest brands until at least 2040.
Similarly, it announced increased participation in the energy drinks sector, adding PepsiCo's Rockstar to the portfolio alongside Purdey's. Britvic also noted that it had completed the sale of private label contracts and juice factories in France, and restated its commitment to using 100% recycled PET bottles across the UK by the end of 2022.
Commenting on the company's performance and outlook, CEO, Simon Litehrland, said: "Our determined and dedicated people, portfolio of trusted brands, strong commercial relationships and operational agility mean we have performed strongly where we have been able to compete.  We also continue to navigate the changing landscape successfully. So, even though out-of-home trading has inevitably been impacted, we have continued to gain market share in our key growth markets of GB and Brazil, and we have successfully protected cash and our overall financial strength."
"At the same time, we have also made considerable progress executing our strategy and we are well positioned to drive future growth and returns. We have extended our GB carbonates relationship with PepsiCo to 2040 and expanded our presence in the energy category through the addition of their Rockstar brand. We have accelerated our sustainable business commitments and completed the disposal of non-core assets in France, which will result in more focus on growing our higher margin brands there. While 2021 will bring continued uncertainty, it also presents real opportunity for Britvic to capitalise on the trends which have accelerated as a result of the pandemic. We are confident that we will continue to react with agility and pace as events unfold. Soft drinks has repeatedly proved itself to be a highly resilient category, and we fully intend to be at the forefront of its recovery."
Following the update, Britvic shares rallied over 3.50% apiece 26/11/20. This price is ahead of its post-pandemic nadir of 728p, but over 4% behind analysts' consensus target price of 880.91.
Analysts currently have a consensus 'Buy' rating on the stock, the Marketbeat community have a 54.23% "outperform" stance, and it has a p/e ratio of 25.71.