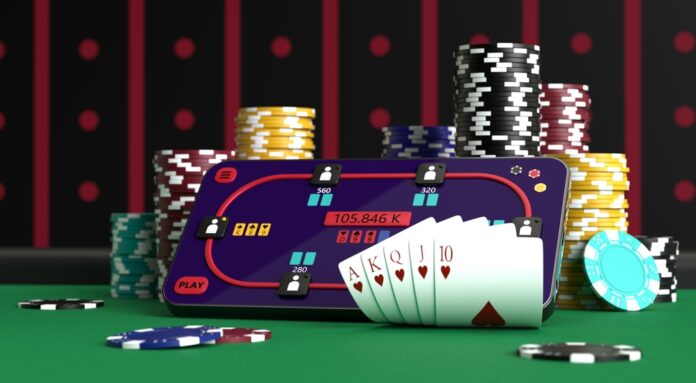 Flutter Entertainment noted a revenue increase of 6%, powered by continued recreational player momentum, with average monthly players up 15% in its Q1 2022 trade update on Wednesday.
In the first quarter of 2022, Flutter Entertainment reported a 6% increase in revenue, from £1.49bn to £1.57bn. The revenue increase was due to 'continued strong recreational player momentum,' with average monthly players increasing by 15% from 7.7m to 8.9m.
The group's sports division brought in £930m in sales, up 5% from 2021, and the gaming segment brought in £636m, up 9% from £589m.
Flutter Entertainments Result
US
In its first-quarter earnings, Flutter Entertainment claimed a 45% increase in sales from £288m to £429m under its US business. The average monthly player count increased by 43% to 2.36m, according to the company.
As a result of the strong player momentum, stakes more than doubled to £5.7bn.
It attracted over 1.3m new subscribers in the quarter, and several of its primary advertising initiatives, particularly during the SuperBowl, resulted in decreasing market share, similar to the trends seen in Q1 2021.
With a net revenue margin of 4.1%, down 30 basis points, sportsbook revenue grew by 89%. Flutter remains the most popular online sportsbook in the United States, with a market share of 37%.
According to Flutter, customer economics was appealing, with cumulative CPAs of $290 and average paybacks of 12-18 months.
The company had successful launches in New York and Louisiana. The introduction of Connecticut in Q4 and excellent cross-sell to SuperBowl and March Madness fans, are driving iGaming growth. It held a 20% share of the iGaming market in Q1.
During the Super Bowl and March Madness, FanDuel was the most downloaded sportsbook app across all events, which increased consumer engagement, and it was also the most downloaded casino app in Q1.
UK & Ireland
Online
In the first quarter, Flutter Entertainment's UK & Ireland online segment saw a 15% increase in average monthly players to 3.63m.
The company reported a 20% drop in revenue from £568m to £453m, as a result of a 32% drop in income from the sports business and a 4% drop in revenue from the gaming division.
Safer gaming measures were adopted during the last 12 months, resulting in a £30m YoY drop in revenue in Q1.
However, sports performance in 2021 revealed a sportsbook net revenue margin of 9.6%, down 100 basis points year over year, and the fact that player involvement peaked in Q1 2021 owing to Covid-related limits did not aid the revenue decline.
With the launch of 'Buildabet' and 'Acca Assist' in SkyBet, Flutter Entertainment continues to polish its sports product.
Retail
Flutter's retail estate was operational during the quarter, as opposed to being completely shut down in Q1 2021.
The group made no revenue in 2021, however, they generated £65m in Q1 2022.
Flutter's UK estate has rebounded to pre-Covid levels, with revenue only 6% lower than Q1 2019.
Flutter's Irish estate was 24% smaller in Q1 2019 than in Q1 2018, indicating social concern about Covid, and is unlikely to recover this year to pre-Covid levels.
Australia
Flutter Entertainment grew its sales by 8% in the first quarter, from £279m to £291m.
Despite a more difficult market climate, Sportsbet's income increased by 8% as Covid's limitations were eased.
Its success was fueled by increased player numbers, which increased by 10% on a monthly basis.
An increase in promotional spend was compensated by structural margin increases achieved by in-house pricing capabilities and product mix, according to Flutter Entertainment, resulting in high player engagement and customer retention for Covid's growing client base in 2021.
As a result, stakes increased by 7%, while the net sales margin stayed at 11.5%.
Other Countries
In the quarter, guided headwinds resulted in a 5% drop in revenue in the International division, from £351m to £327m.
Revenue climbed by 6% without these roadblocks, thanks to strong growth in major markets like Canada, Brazil, India, Georgia, and Armenia. By leveraging the group's knowledge, Flutter continues to improve the client experience.
Junglee is bringing the 'Spin and Go' poker concept from PokerStars to the Indian rummy industry, and Denmark has been granted access to the group's global betting network.
Susannah Streeter, Senior Investment and Markets Analyst, Hargreaves Lansdown said, "Flutter's trading update has shown how its bet on the US market is now paying off with the region leading the charge in revenue growth for the company."
"Revenues soared by 45% in the first quarter for the US market helping offset declines elsewhere as Flutter was buffeted by regulatory headwinds affecting the sector."
"The ease of gambling given the shift to online has rightly shone a spotlight onto financially vulnerable customers."
Flutter shares were trading up 6.6% to 8,842p on Wednesday after the group reported strong ongoing momentum from the US.