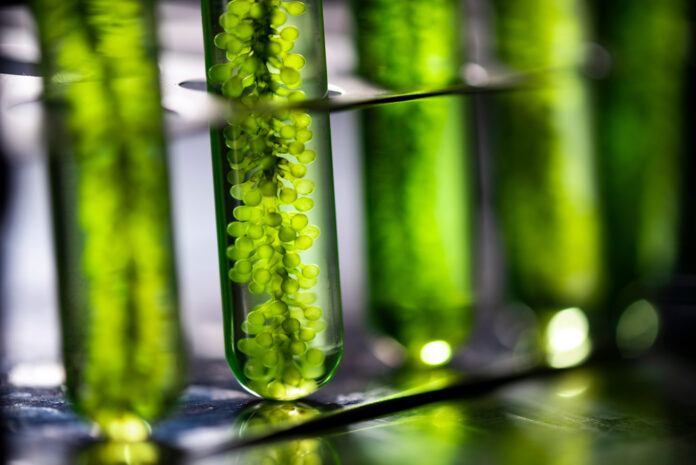 Quadrise Fuels shares flew 14% to 2.19p after the group announced its operational update where the Board concluded that its "on track" to reach its commercialisation targets due to a positive response from counterparties in the past month, resulting in the decision to continue its core projects and develop the bioMSAR fuel and its derivatives.
Quadrise Fuels is a supplier of MSAR and bioMSAR emulsion technology and fuels which provide lower cost and lower carbon alternatives to fuel oil and biofuels.
Following a productive meeting with MSC executive management in Cyprus, Quadrise and MSC Shipmanagement are working to finalise a deal covering the LONO trial programme aboard MSC container shipping vessels and the accompanying commercial framework.
Parallel to this, preparations for the 4,000-hour LONO trial continue, with the vessel fuel booster system procurement procedure currently underway.
Many solutions are being studied to reduce cost, time, and risk in the choice of optimal MSC LONO vessels and fuel production sites.
Due to the unavailability of critical resources at Wärtsilä and their testing, MSAR and bioMSAR will now be tested on Wärtsilä's optical combustion chamber in Q3 2022, followed by injector wear rig testing on bioMSAR in Q4 2022. Quadrise and Wärtsilä are working together to avoid any further delays.
Following encouraging engagement with counterparties over the past month, the board concluded that the Quadrise is on track to meet its commercialization targets.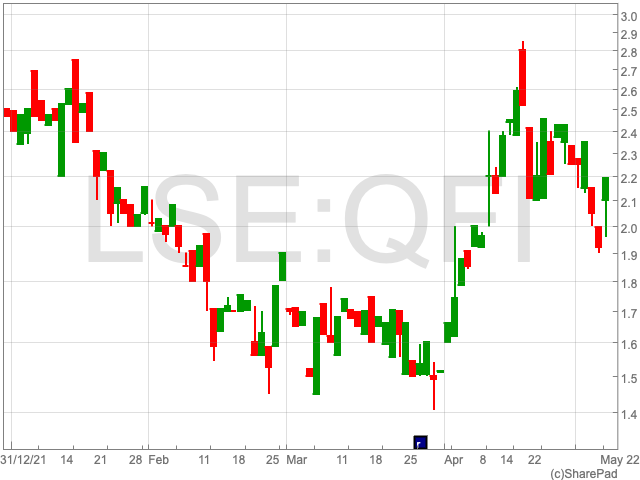 Morocco
Following the expiration of the prior agreement in December 2021, Quadrise continues to work with the client team to confirm conditions on a revised Material Transfer and cooperation agreement with its foreign chemicals and mining client and expects that this agreement will be signed by May 2022.
The first Moroccan site trial will take place at "Site B," which accounts for around a third of the client's yearly HFO usage.
Following the MSAR test, a smaller bioMSAR trial will be conducted on the same device.
The Site B trial is scheduled to end in Q3 2022, and if it goes well, the plan is to negotiate and sign a commercial supply contract encompassing one or more of the client's Moroccan sites.
A feasibility study for the use of MSAR at Site A is nearly finished. This could lead to a second trial arrangement, which, if successful, would increase the value and volume of MSAR's commercial supply deal.
Utah
Quadrise and Valkor Technologies announced a Commercial Development Agreement (CDA) on April 11, 2022, to monetize Quadrise's MSAR and bioMSAR technologies at respective Utah sites.
Quadrise is awaiting delivery of a crude oil assay from a Valkor heavy oil asset in Utah, following which it will conduct the planned analysis and, if necessary, test a field sample to ensure that it is acceptable for the development of MSAR and bioMSAR.
Quadrise and Valkor have started working together under Phase 1 of the CDA to find target consumers for MSAR and bioMSAR fuel generated by the Utah heavy oil asset wherein Valkor has an equity stake, after which supply agreements with identified target consumers will be arranged.
Latin America
Quadrise and its local agents, E&PC, are in talks with various potential sites in Panama and Honduras to test MSAR and bioMSAR at a power plant with Wärtsilä diesel engines later in 2022, as a forerunner to commercial supply in 2023.
In Mexico, the business presented the National Oil Company with a multi-site study validating the use of MSAR technology.
bioMSAR
Quadrise did a full investigation of the crude glycerine market during this time and hired a consultant to analyse worldwide sourcing and supply and refining arrangements.
Commercial and supply conversations with several biodiesel producers are underway to ensure the requisite volumes and quality of renewable, fuel-grade glycerine for the upcoming MSC trials as well as as a source for future bioMSAR commercialization.
Quadrise is continuing to look into different means of obtaining renewable glycerine from non-traditional sources, such as algal production.
BioMSAR has received an international patent application, as well as a UK patent for its innovative blending method, which complements its current MSAR IP.
Following the positive findings of bioMSAR testing at the VTT facility in Finland and at Aquafuel on a high-speed 4-stroke Cummins diesel engine, a further round of testing has been set at Aquafuel for later in Q2.
The bioMSAR engine efficiency optimization work will be completed at this point, with results expected in early Q3 2022.
Jason Miles, CEO of Quadrise, said, "We are delighted with the progress that the company has made over the past month, with the Valkor CDA signed in April and an updated agreement with its Moroccan client expected to be signed this month as a result of positive and regular engagement with the client team."
"Market conditions and the economic climate for Quadrise are increasingly favourable, with potential customers under added pressure to reduce fuel costs, whilst also lowering emissions. Fuel oil-diesel product spreads are at very high levels due to the war in Ukraine and global supply constraints."
"Given the developments described above, we expect to convert our projects to agreements soon, and on behalf of the team at Quadrise, I would once again like to thank our shareholders for their ongoing patience and support, and we look forward to being able to announce further material progress soon."