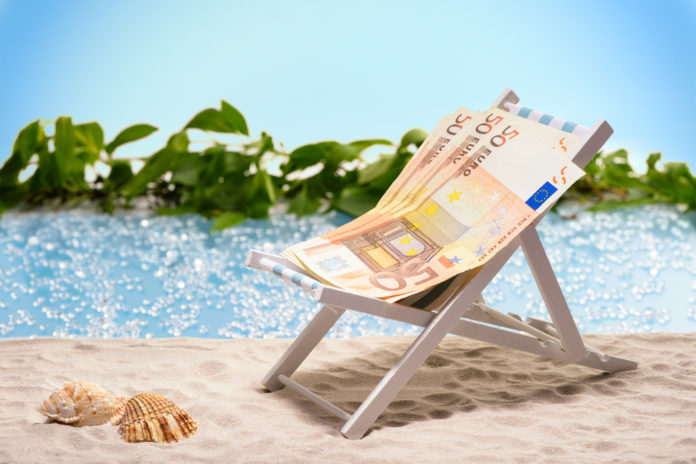 Sadly, it's not £4bn in each of our homes – I've already checked my sock drawer. But according to new research conducted by Bidwedge, Brits are holding onto foreign currency they would usually spend during their summer holiday getaways.
The company said that with new COVID restrictions coming into force, this forgotten foreign currency could be the added bit of pocket money many people are looking for to fund a night in or subsidise a staycation.
And, according to Bidwedge's nationally representative research, Brits have a total of £4 billion worth of unused foreign currency in their homes, which averages around £98 each.
Founder of Bidwedge, Shon Alam, says it's the right time to make use of that spare Euro, Peso, Dollar or Koruna lining your cupboard:
"As our research shows, people have billions of pounds worth of unused cash lying around that they have probably completely forgotten about. As Coronavirus takes its toll on finances, and as we see an increasing number of Brits not going abroad this year, this is the perfect time to ease the constraints on purse strings."
"For people looking for thrifty ways to make money, an option they maybe haven't thought about is using cash from holidays from years gone by – probably stuck in the back of their sock drawer. We launched Bidwedge as a way to provide an easy experience for users with the odd 20 euro note lying around – and there has never been a more perfect time to cash in on this forgotten currency."
The company launched as a service that allows consumers to buy and sell foreign currency. If you think it's worth the hassle, fill your boots. For my money, I'll hold tight and pray for decent flight prices in the new year.