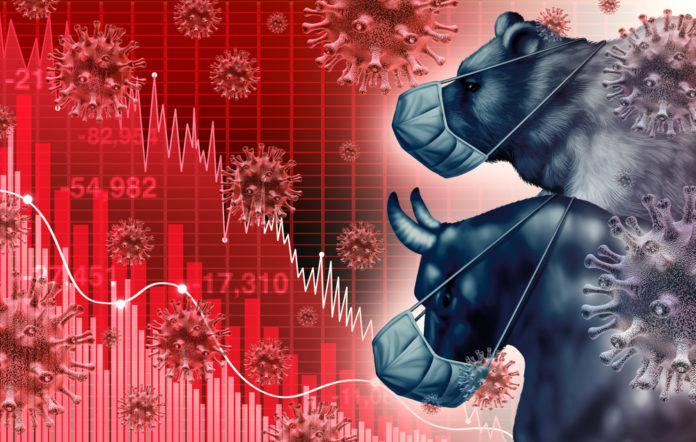 Even after a slight recovery from early session freefalls, European equities ended the day thunderstruck by the tightening of COVID restrictions, which surely mark the encroachment of lockdown mark two.
Having dropped more than 2%, the FTSE regained its composure, falling by a less dramatic but still painful 1.80%. With this, it shifted further from the 6k benchmark, to a three-week low, having enjoyed breaking the 6k mark less than a week ago.
In even more dire positions, suffering due to their own restrictions and even curfews, the DAX dropped 2.46%, to 12,707 points, while the CAC fell by 2.06%, to 4,839.
Speaking on how equities have been hit by new restrictions, and an afternoon spent licking their wounds, Spreadex Financial Analyst, Connor Campbell, stated:
"While still ugly, the markets pulled back from the worst of the session's losses, as investors struggled to swallow the latest round of covid-19 restrictions in Europe."
"The game changer this Thursday was the announcement that London is moving from Tier 1 to Tier 2, meaning different households are no longer allowed to mix indoors. And while many areas of the country were placed under similar, or harsher, measures earlier in the week, the London-centric nature of the markets, and the prominence the capital has in the UK economy, meant the change hit harder."
"[…] It was lifted from its session lows by the pound's own painful performance, with the currency unravelling much of yesterday's growth following Boris Johnson's claim he is 'disappointed' in the progress of the Brexit deal negotiations. This sent cable 0.8% lower, while causing sterling to drop 0.4% against the euro."
Another factor likely weighing on the FTSE 100's performance was the shocking performance of blue chip oil equities on Thursday, with Shell and BP falling over 4%, and Tullow Oil falling more than 7%, all dropping to their lowest respective prices since before the turn of the century.
This trajectory looks as though it may be here to stay, with further restrictions perhaps nodding towards a possible second oil price drop in the coming months.